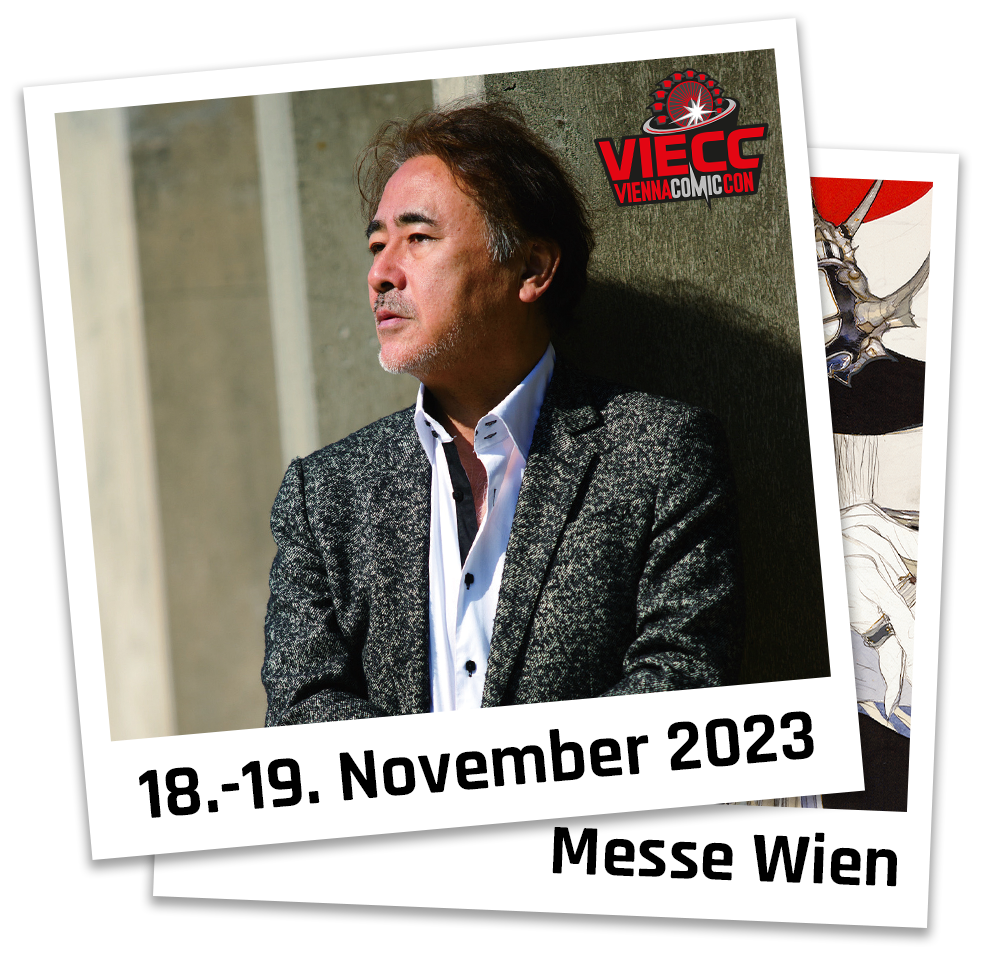 Yoshitaka Amano is a Japanese artist, character designer, illustrator, and set and costume designer for theater and film. He became known in the late 1960s for his work on the anime adaptation of Speed Racer. Later, Amano became the creator of iconic and influential characters such as Gatchaman, Tekkaman: The Space Knight, Hutch the Honeybee and Casshan. In 1982 he went into business for himself and became a freelance artist. He has had success as an illustrator for numerous authors and has worked on best-selling novel series such as the Guin Saga and Vampire Hunter D. He is also known for his commissioned illustrations for the popular Final Fantasy video game series.
Since the 1990s, Amano has exhibited paintings of his iconic retro-pop subjects in galleries around the world, painting mainly with acrylic and automotive paint on aluminum cardboard panels. He is a five-time Seiun Award winner and won the 1999 Bram Stoker Award for his collaboration with Neil Gaiman, Sandman: The Dream Hunters.
Yoshikata Amano will be attending Vienna Comic Con both days, giving panels and talks and signing autographs.
Important Notice:
The number of autographs for Yoshitaka Amano are limited per day. More information about the autograph session will follow soon.