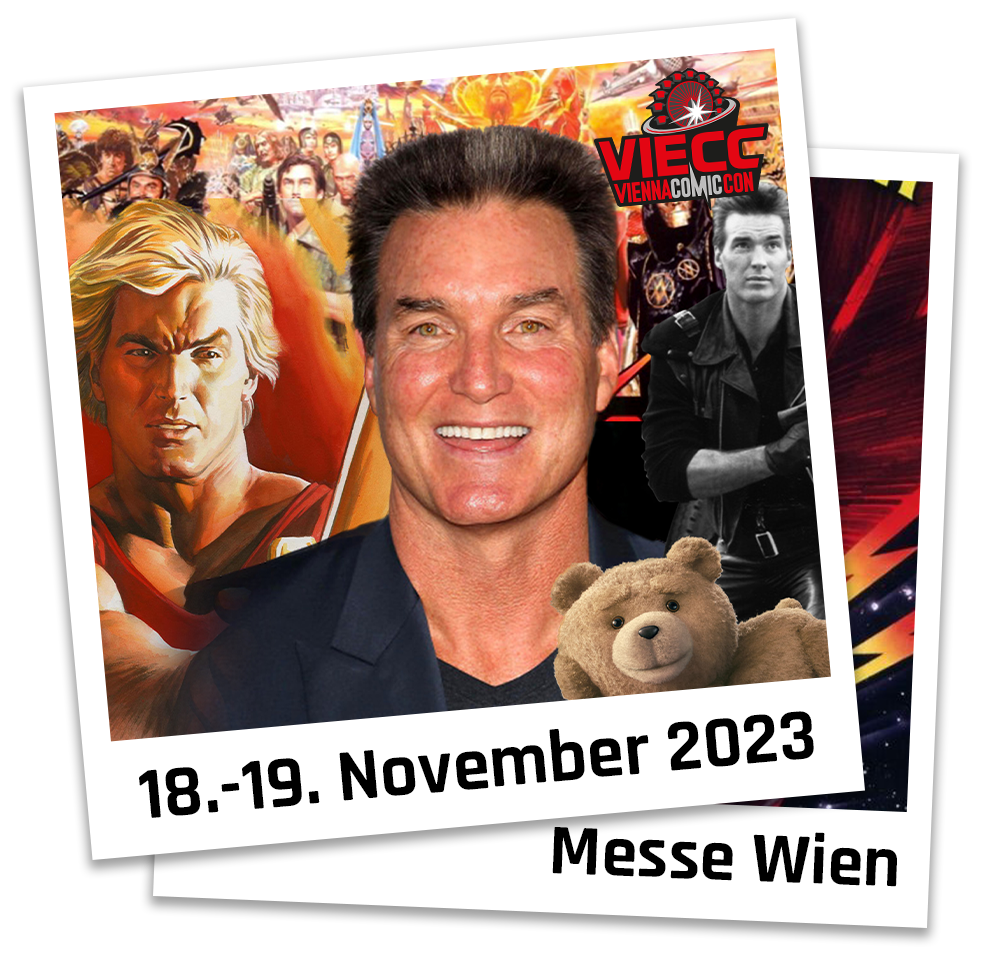 Sam J. Jones has appeared in over 70 films and numerous television shows. But his best-known role is undoubtedly that of Flash Gordon in the 1980 film of the same name, featuring Queen's unmistakable theme tune.
He has also appeared in a number of films and series, including The Spirit, The Highwayman, Stargate SG-1, The A-Team and many others. He also made his memorable appearances alongside Mark Wahlberg in TED and TED 2.
Sam's latest film, An Unlikely Angel, was just released on Pure Flix. He also recently signed a collaboration agreement for his first comic book (a 54-page graphic novel). An actor for 45 years and a Marine for 50, Sam brings a rare and unique quality and spirit to the film industry and this year to Vienna Comic Con!
Meet Sam on both days at Vienna Comic Con 2023 and get an autograph or photo with him, or experience one of his exciting panels live on the Mainstage!
Saturday
Autograph times
Photo times
Sam J. Jones
11:00 – 12:00

14:00 – 15:00

17:00 – 19:00

13:00 – 14:00

16:30 – 17:00
Sunday 19.NOV
Autograph times
Photo times
Sam J. Jones
11:30 – 12:00

15:00 – 16:00

16:30 – 17:00

11:00 – 11:30

16:00 – 16:30