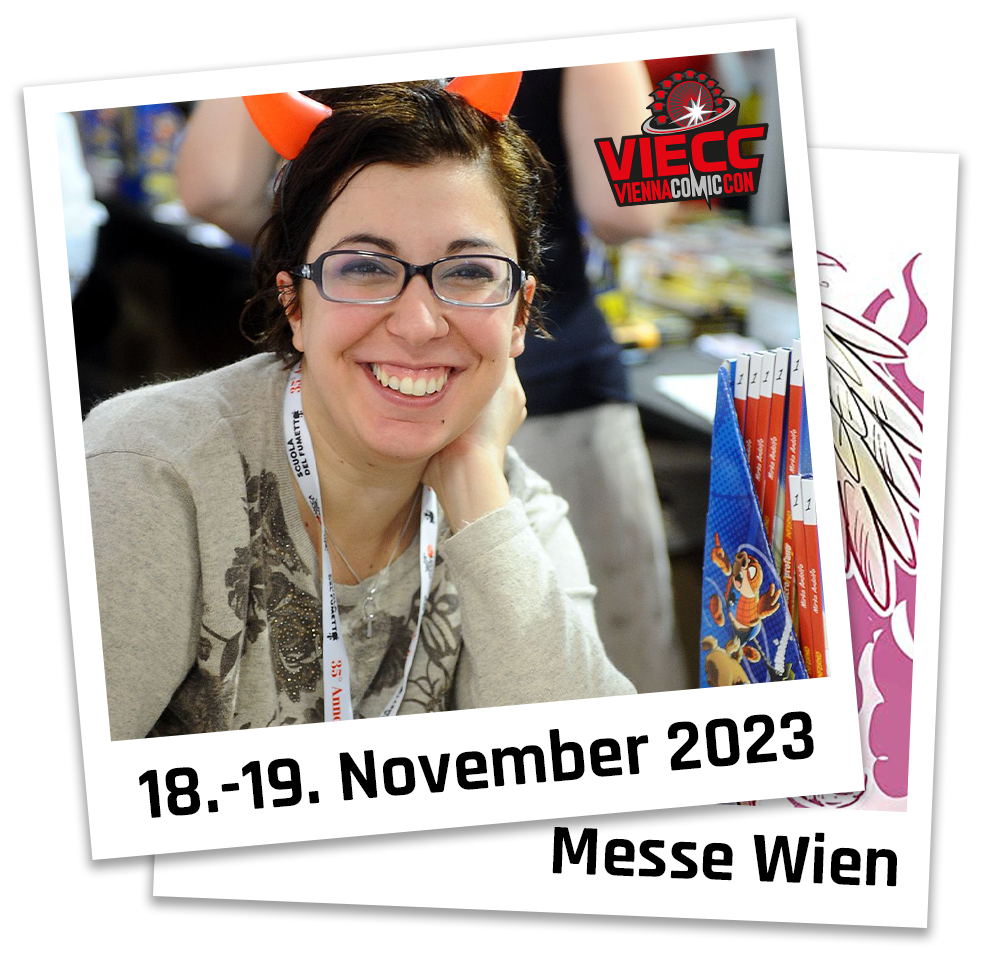 The Italian comic artist and writer is one of the most comprehensive and versatile Italian illustrators in the international field. Her new work MERCY was published almost simultaneously in Italy (Panini Comics), France (Éditions Glénat) and the United States (Image Comics).
Andolfo has been working with DC Comics since 2015 and has lent her pen to titles such as WONDER WOMAN, HARLEY QUINN, CATWOMAN, BOMBSHELLS, TEEN TITANS, GREEN ARROW, R.W.B.Y. and HEX WIVES (published under cult imprint Vertigo).
She also wrote stories for BOOM! Studios (THE AMAZING WORLD OF GUMBALL) and illustrated two issues of the award-winning MS. MARVEL series from Marvel Comics.
As an artist, she has drawn comics for Dynamite and Aspen, as well as some short stories for Vertigo and DC's Young Animal, and she is currently working on covers for DC Comics, Marvel Comics, Valiant, BOOM! Studios, Aspen and Zenescope.
As a colorist, she worked on covers and comic books of major franchises such as MICKEY MOUSE, GERONIMO STILTON, ADVENTURE TIME, ICE AGE, PEANUTS and other series and volumes published worldwide.
Meet Mirka on both days at Vienna Comic Con 2023 and get an autograph or a very personal drawing!