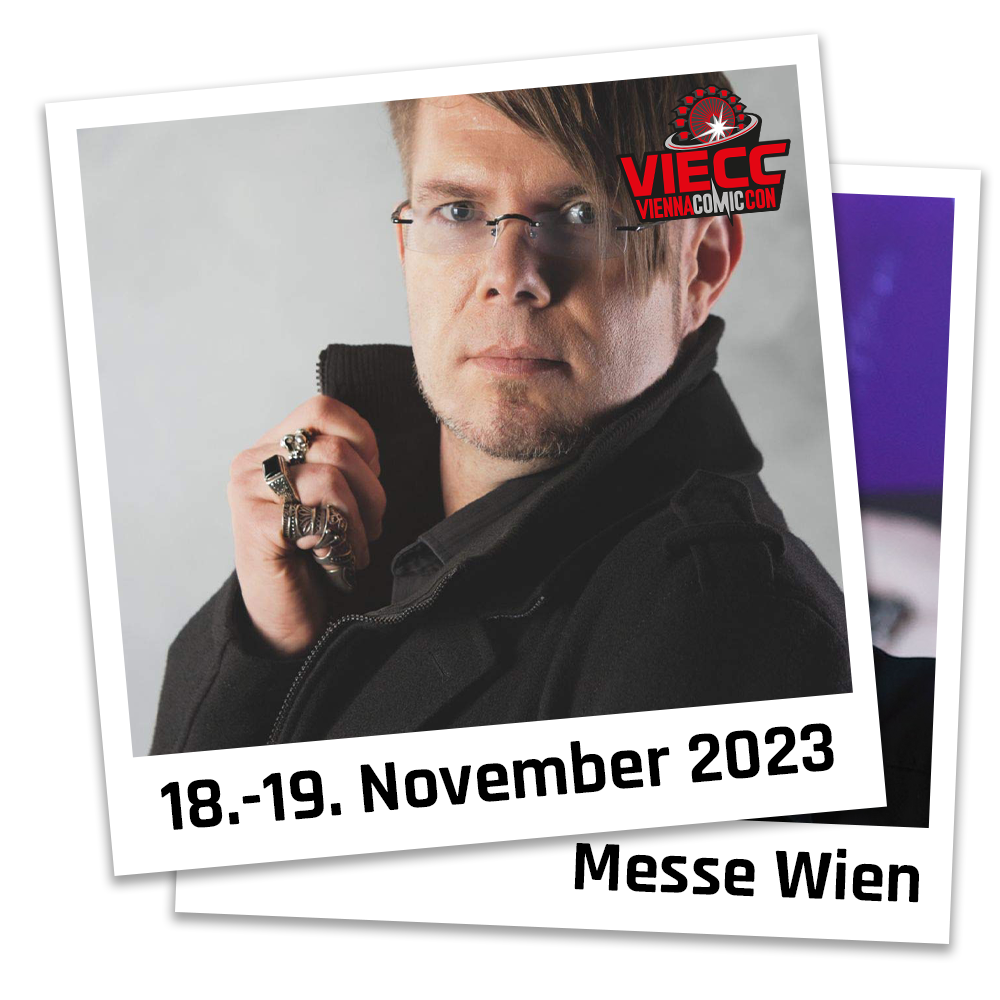 Born in Homburg in 1971, Markus Heitz is one of the most successful German fantasy book authors, with over 5 million books sold in Germany alone. Among his best-known works are "The Dwarves" series, the "Ulldart" saga and the "Legends of the Albae". He has been awarded the German Fantasy Prize several times and has also written several novels in the "Shadowrun" universe.
Heitz's latest book, "The Black Queen," will be published by Knaur in August, returning to vampires.
Meet Markus on both days at Vienna Comic Con 2023 and get your book signed or take a selfie with him and experience one of his exciting panels live!