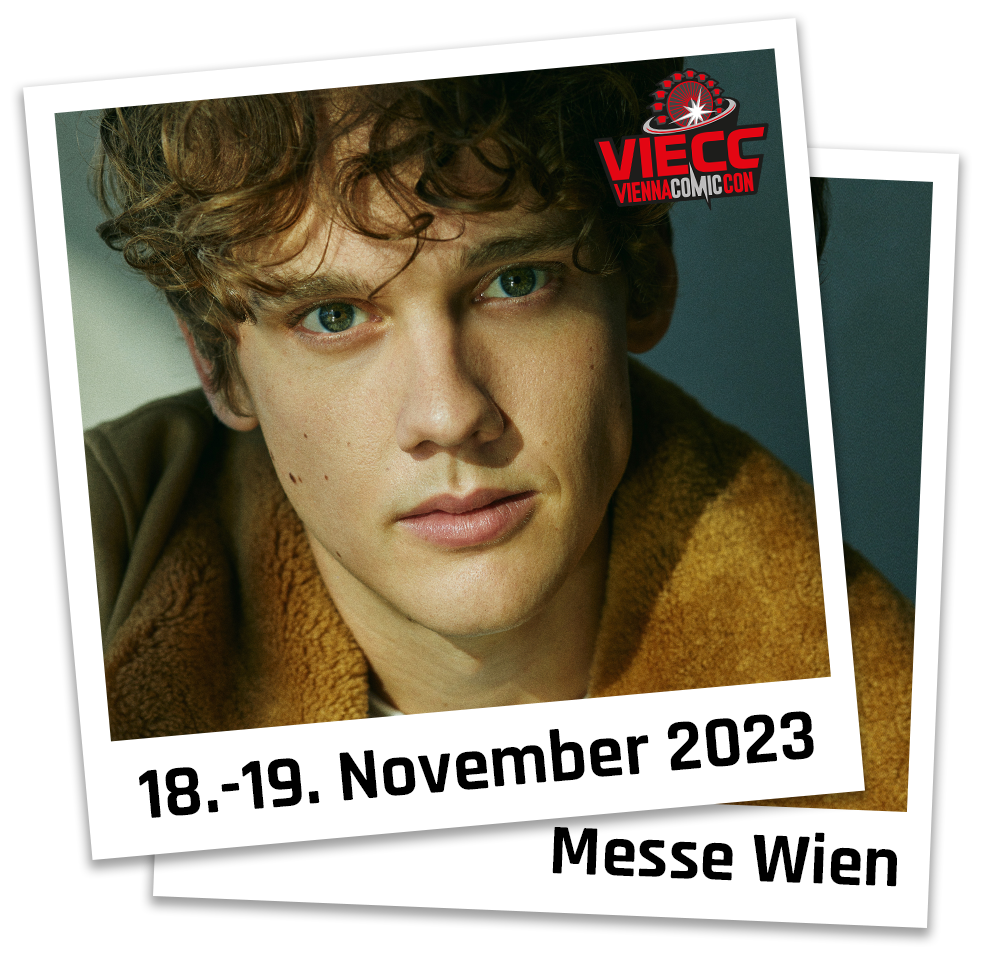 Hunter Doohan grew up "all over the South" of the U.S., but especially in Fort Smith, Arkansas. He became interested in acting in high school and after graduation accepted an internship with Elizabeth Barnes Casting in Los Angeles. He financed his acting studies by working a variety of jobs, including as an extra, waiter, and Universal Studios tour guide.
His breakthrough role was as the younger version of Aaron Paul's character Warren Cave in the first season of the Apple TV+ series Truth Be Told (2019). In 2020, he co-starred in the legal drama series Your Honor with Brian Cranston, playing Adam Desiato. In 2022, he portrayed Tyler Galpin in the Netflix hit series Wednesday.
Meet Hunter Doohan on both days at Vienna Comic Con 2023 and get an autograph or photo with him, or experience one of his exciting panels live!
Saturday 18.NOV
Autograph times
Photo times
Hunter Doohan
11:00 – 11:30

14:00 – 15:30

17:00 – 18:00

18:30 – 19:00

11:30 – 12:00

18:00 – 18:30
Sunday 19.NOV
Autograph times
Photo times
Hunter Doohan
11:00 – 11:30

13:00 – 14:00

15:00 – 16:00

16:30 – 17:00

11:30 – 12:00

14:00 – 14:30