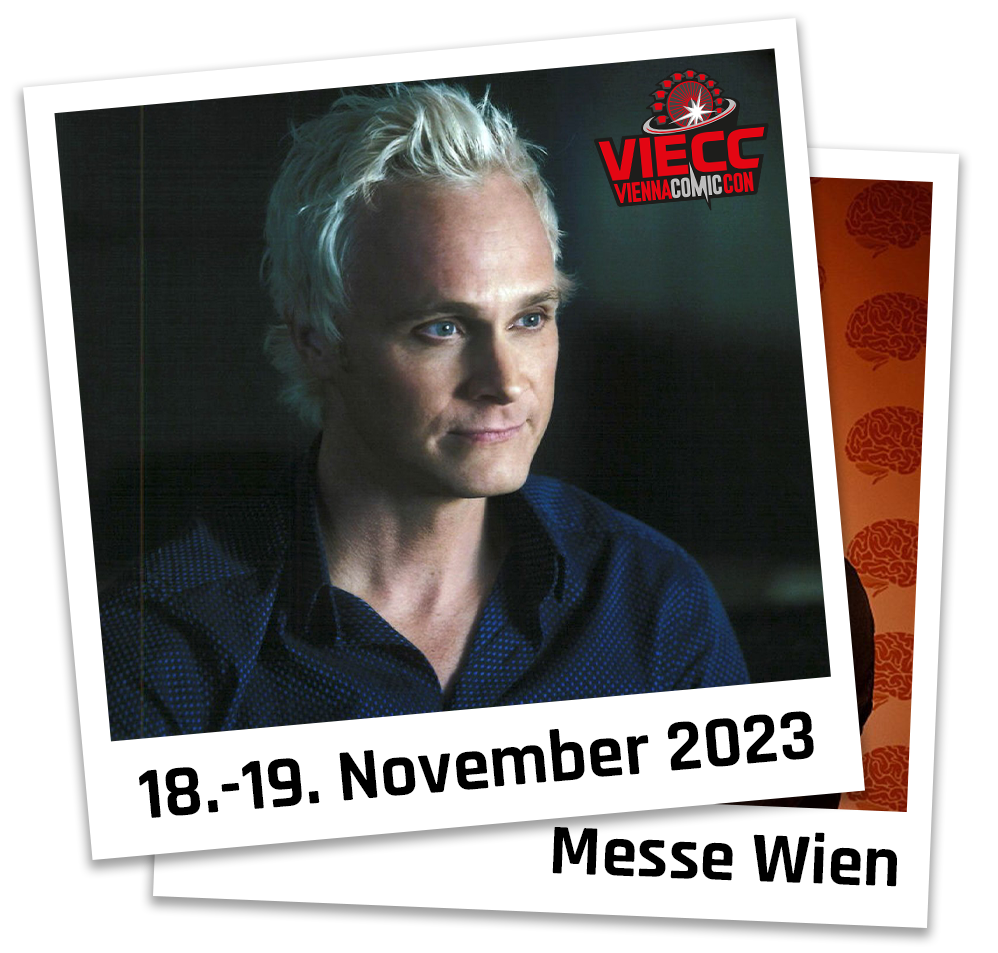 Whether as charismatic antagonist Blaine "DeBeers" McDonough in iZombie, time defying samurai Takezo Kensei/Adam Monroe in Heroes, or devious criminal Julian Sark in Alias, David Anders, despite his American ancestry, has made a name for himself primarily by miming British roles.
He is also known as John Gilbert in The Vampire Diaries, Victor Frankenstein/Dr. Whale in Once upon a Time and Joseph Bazhaev in 24, not to mention numerous guest appearances in series such as Charmed, Arrow, Criminal Minds and The Magicians, to name a few.
Meet David on both days at Vienna Comic Con 2023 and get an autograph or photo with him, or experience one of his exciting panels live!
Saturday 18.NOV
Autograph times
Photo times
David Anders
11:00 – 12:00

18:00 – 19:00

15:00 – 15:30

17:00 – 18:00
Sunday 19.NOV
Autograph times
Photo times
David Anders
11:15 – 12:30

14:00 – 14:30

15:15 – 17:00

12:30 – 13:00

14:30 – 15:15