He breathes life into the most famous admirer of Crom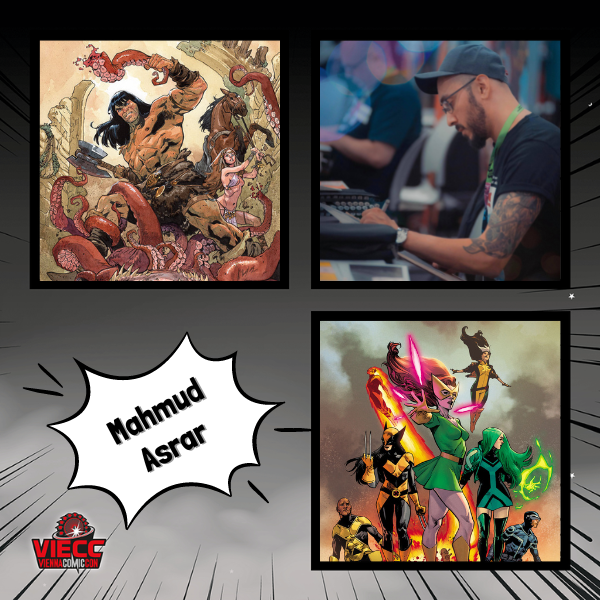 Mahmud Asrar grew up with the passion to draw comic books, which led him to aquire a university degree of art. After graduation he pursued a career in the comic industry and has since worked for most major comic publishers such as Marvel Entertainment, DC Comics, Image Comics, Dark Horse and more.
Some of his more notable works include Dynamo 5, Supergirl, All-New X-Men, All-New All-Different Avengers, Totally Awesome Hulk, X-Men Red.
After award-winning work on Conan The Barbarian and X-Men, he once again draws Robert E. Howard's beloved Cimmerian barbarian. The King Conan series has already been published and should not be missed by any Conan fan. Asrar resides in Vienna, Austria with his wife and son.
Meet Mahmud at his table in the Comic Artist Alley for commissions, at his signing hours or just listen to his panel on Panel Stage. Click for more info on tickets and tokens!