The 'strong' man from the Midlands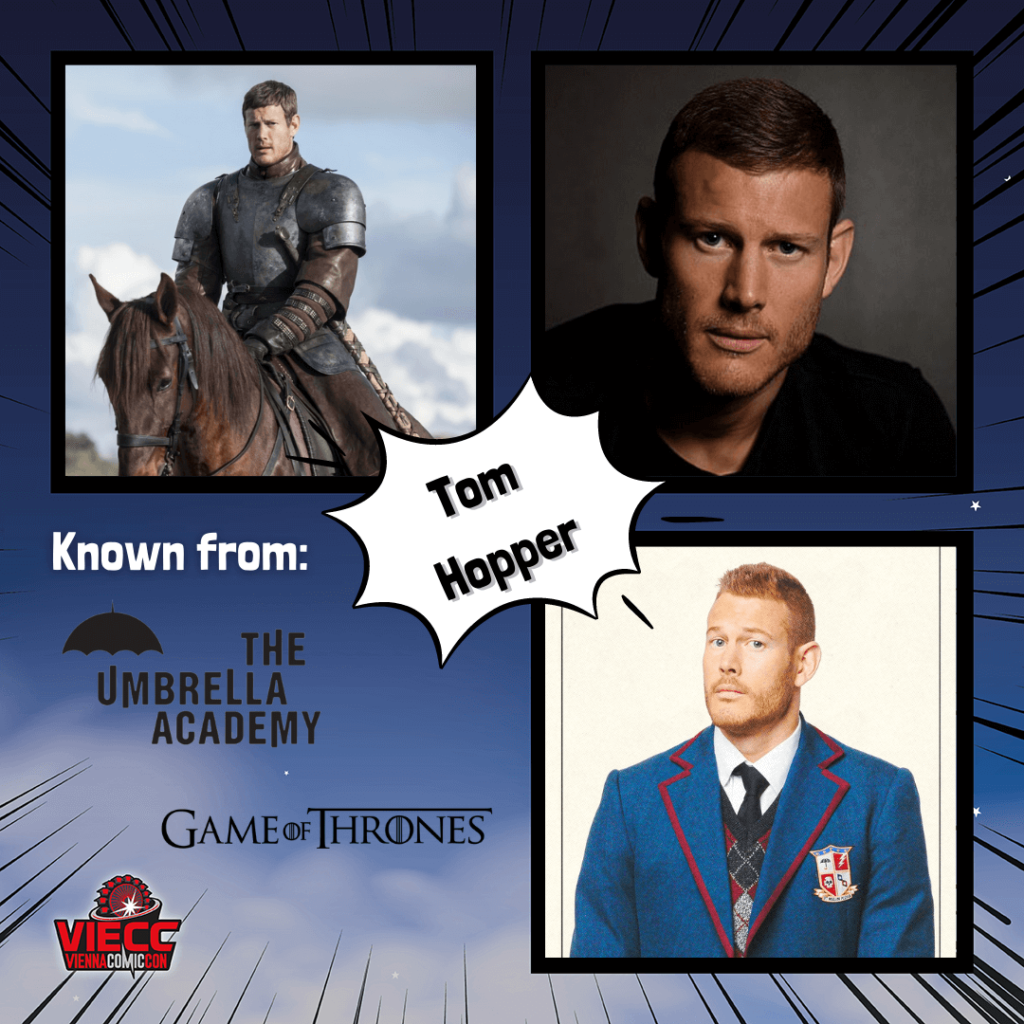 Tom Hopper is an English actor who currently stars in Netflix's superhero show 'Umbrella Academy', playing the role of Luther. He is currently filming for season 3.
In 2010 he joined the cast of the BBC's popular medieval fantasy drama 'Merlin' playing the knight Sir Percival for three seasons. In 2014 he became the first actor to join the Starz series 'Black Sails' portraying Billy Bones. The pirate drama served as a prequel to Robert Louis Stevenson's 'Treasure Island'. In 2017 he appeared in HBO's hit series 'Game of Thrones' playing Dickon Tarly. Other credits include 'Terminator" Dark Fate as William Hadrell, 'Doctor Who' playing Jeff in the episode 'The Eleventh Hour' and Arminius in 'Barbarian Rising'.
Tom will be seen in the upcoming Ryan Reynold's sequel 'The Hitman's Wife's Bodyguard', and has been cast as Albert Wesker in 'Resident Evil: Welcome to Raccoon City'.
Meet Tom both days for autographing, photo-ops or see him at his main stage panel. Click for more info on tickets and tokens!