The voice of the probably most beloved movie princess of all times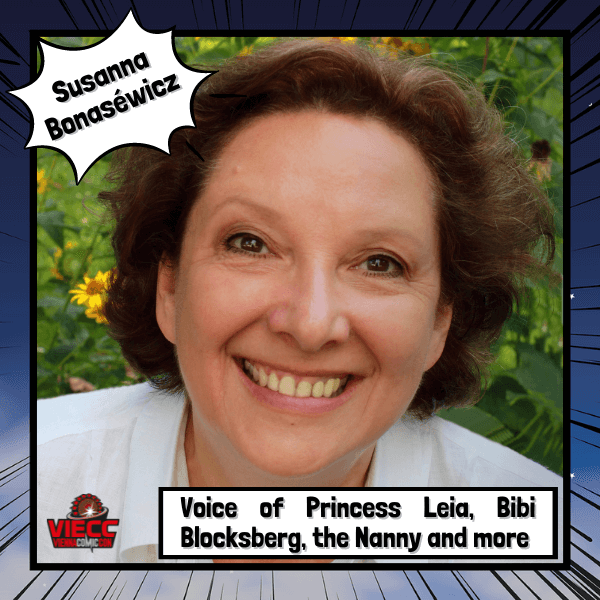 The German movie-, TV- and voice actress Susanna Bonaséwicz knew early on that she wanted to become an actress. She got her first acting job at the age of six in the German movie "… denn das Weib ist schwach".
After her secondary school graduation, she was part of multiple theatre productions in various Berlin theatres one being a stage production of "The Wizard of Oz" in Berlin's intimate theatre.
Starting in 1979 she lent her voice to the popular cartoon witch and titular character Bibi Blocksberg in over 130 audio drama episodes. She also gave Leia Organa in the Star Wars Saga her voice, which is one of her most famous successful roles as a voice actress.
Meet Susanna both days at her table for autographing or just listen to her main stage panel. Click for more info on tickets and tokens!