What could the future be like? "Common Good" will tell you.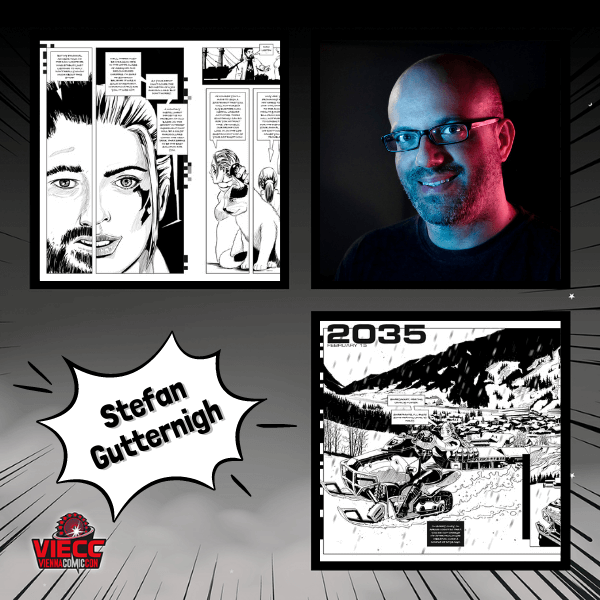 Stefan (* 1980 in Vienna) was drawing passionately as a child and during his years at school, so a career in graphic design was a logical choice.
In 2015 he started his own business together with his partner Eva Amann. Under the label "4eyes2view" they create graphics, photos and videos.
In 2016 Stefan released his first comic book "Pest 1435" via crowdfunding. In the following years the three parts of his miniseries "The Common Good" ("The Common Good", "Nothing to hide" and "Truth hurts") were successfully funded on Kickstarter.
2021 Stefan wrote a story for the ASH Austrian Superheroes Special 2021. Meet Stefan both days at his table in the Comic Artist Alley for autographing or sketches. Click for more info on tickets and tokens!