Dedicated to Fiction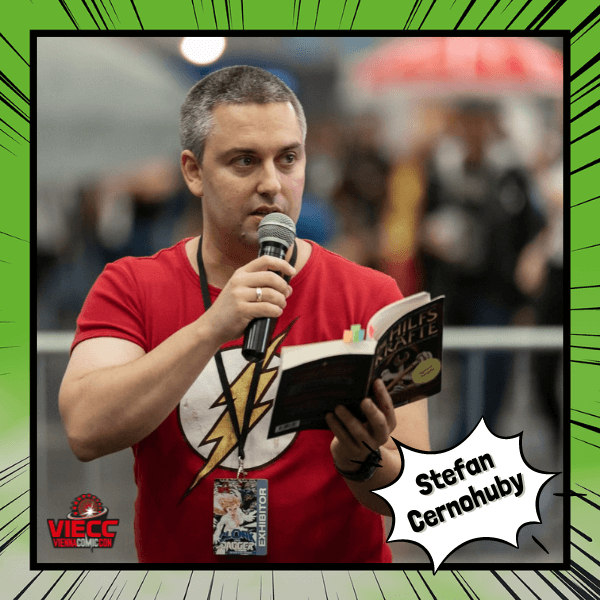 Stefan Cernohuby was born on April 15th, 1982 in Vienna, Austria. After graduating from high school, he studied electronics. After several years working as a Software Quality Manager in Munich, he returned to Austria. His first anthology VON FEUER UND DAMPF in 2010 was also the first steampunk-anthology in German. He was editor of (so far) 10 anthologies, wrote four short novellas for the SF-Series DER LOGANISCHE KRIEG and a novel called GEISTER DER VERGANGENHEIT for the series DIE NEUNTE EXPANSION. Two of his anthologies were nominated for the DEUTSCHE PHANTASTIK PREIS. He works at two other novels at the moment.
Besides he worked for several different offline and online magazines as editor and chief editor, for example SpielxPress, Janetts Meinung and Literaturkritik.de.
He is member of the writer's association DIE GESCHICHTENWEBER and since 2019 second chairman of the German writing association for fantasy writers PAN (Phantastik-Autoren-Netzwerk e.V.).
Meet Stefan both days at the table of PAN writers, get your favourite book signed or just listen to one of his readings. Click for more info on tickets!