Host, moderator or time traveller after all?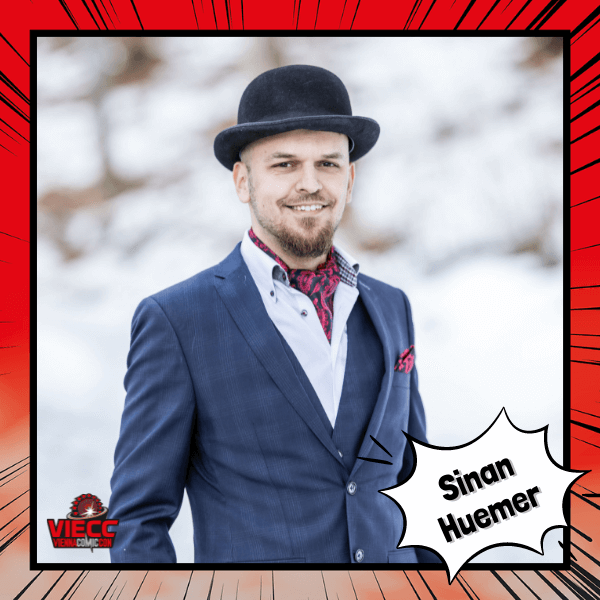 Sinan is usually the guy with the bowler hat who looks like he´s in the wrong timeperiod. But also a professional moderator and public speaker with a great sense for fandoms, crowd connection and a very special spot in his heart for the Vienna Comic Con.
He started his performances in front of small crowds as an Escape Room gamemaster and has always loved to entertain.
His love for movies, TV shows and video games is currently also published in an online magazine where he is listed as author who writes news and reviews.
See Sinan live on stage at VIECC 2021 and maybe meet him during a break for a little chat and an autograph. Click for more info on tickets and tokens!