Punk art at his finest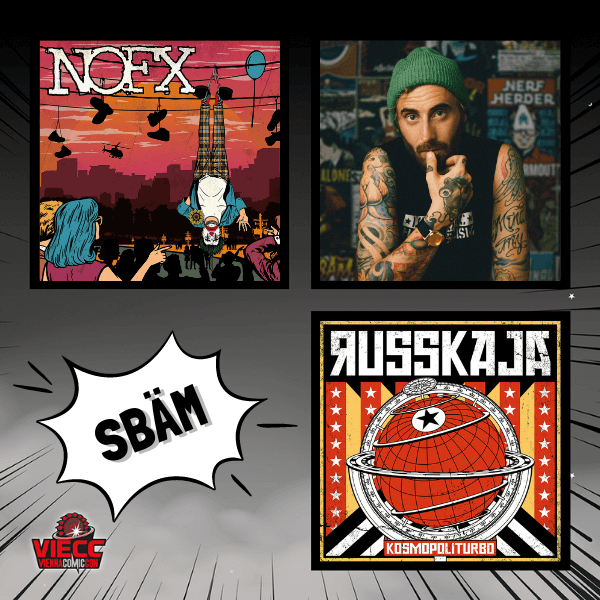 How much art can you take? This question is not only one of Stefan Beham's many tattoos – no, with SBÄM he also provides the correct answer: MORE! What started with a tour poster for Joey Cape, stands for countless more artworks, festivals, concerts, a record label and a still growing team today.
The passion for dirty punk rock is not only a continuous driving force and an inspiration for the SBÄM crew, but also the expression of an attitude to life, which they share with the world in the finest DIY-manner:
Stefan Beham's colorful artworks can not only be admired in exhibitions – you can also brighten up your own place with them. By now the SBÄM Fest advanced to an absolute must-go for punk lovers beyond the Austrian border.
Additional concerts of international and national bands as well as special editions (e.g. SBAMOWEEN) provide even more unforgettable live moments. And last, but not least SBÄM Records releases not only the most exciting genre newcomers, but also the best-known artists of the scene. More punk art is not possible!
Meet SBÄM at his table in Comic Artist Alley both days, get autographs, an exclusive trading card only available at VIECC Vienna Comic Con, signs, or listen to him speak at his panel. Click for more info on tickets and tokens!