Welcomes the armoured huntress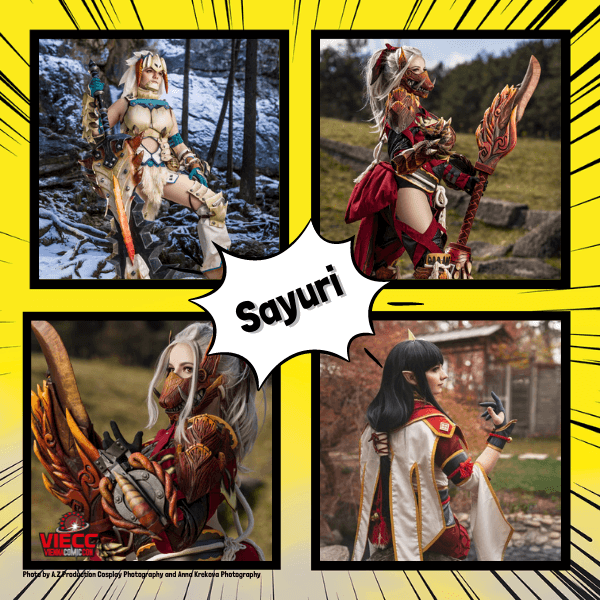 Sayuri started cosplaying in 2010 and instantly fell in love with her new hobby as well. Since then she has been working on improving her skills, learning new techniques and refining those she has already learned.
What she enjoys the most is building armor. She tries to get as close and authentic to the original as possible here.
"Through this hobby I was also allowed to meet many other cosplayers from different countries and so I made international friendships, which I appreciate very much." – Sayuri
You can find Sayuri at VIECC at her table in Cosplay Central to talk about her crafts, give you a signature, take selfies, or have an up-close conversation about Monster Hunter. Click for more info on tickets and tokens!