Stories full of secrets, magic and adventure…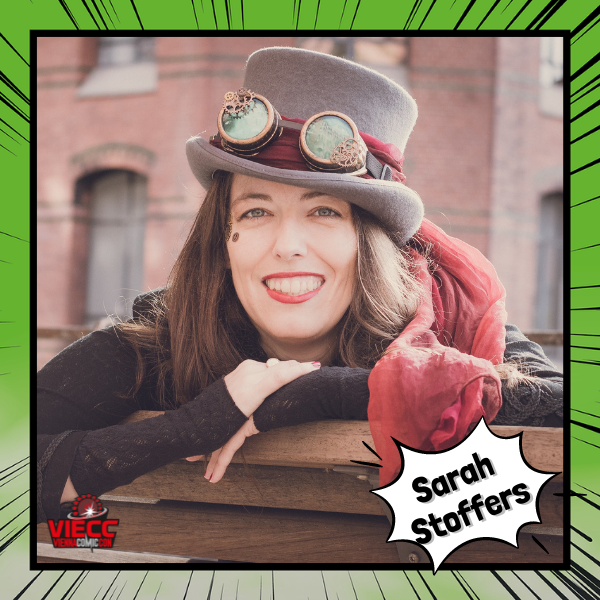 Sarah Stoffers, born in 1982, already knew at the age of eleven, that they wanted to be a writer at all costs. Preferably stories full of secrets, magic and adventure.
Their frist publications were released in 2004 in newspapers and anthologies. That was followed by several readings, the participation in the dramatist's seminar at the "Deutsches Schauspielhaus" and the short story award from the NRW Literature Office.
Their debut novel "Wainwood House – Rachel's Secret" was published at the end of 2013 by cbj Verlag. "Berlin: Rostiges Herz", published in 2018 by Amrûn Verlag, is their first fantastic novel for adults.
Sarah Stoffers lives, writes and proofreads in Hamburg. They love caramel, 20s parties, modern swing, pen & paper role-playing games, fake elf ears and freshly ground coffee.
Meet Sarah both days at the table of PAN Authors and get your favourite book signed or just listen to their readings of 'Berlin: Magische Knochen' at the reading stage. Click for more info on tickets here.