Whether it's film, anime or games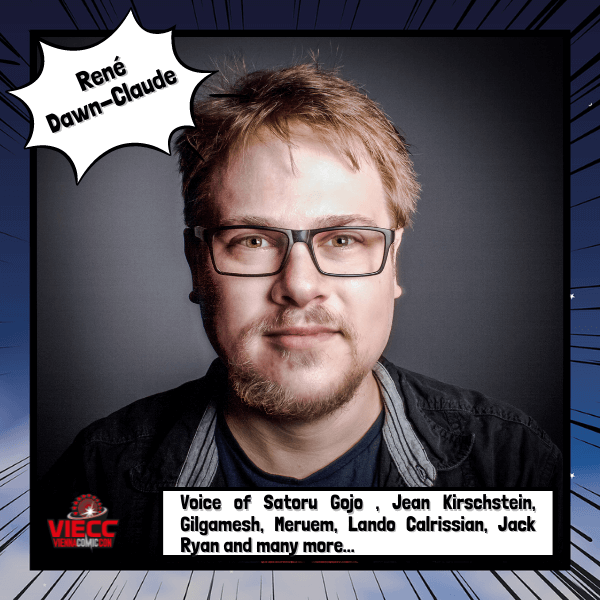 René is a dubbing actor, voice actor, presenter, dialogue director & dialogue writer. He was already allowed to take care of some synchros of popular anime hits, such as Jujutsu Kaisen, Vinland Saga, Attack on Titan, Fairy Tail, One Punch Man, Re:Zero, or Steins;Gate.
You know his voice from many anime series like as Satoru Gojo (Jujutsu Kaisen), Toru Oikawa (Haikyuu!!), Jean Kirschstein (AoT), Gilgamesh (Fate), or Meruem (Hunter x Hunter). Otherwise, he can also be heard as Jack Ryan in the series of the same name (John Krasinski), Lando Calrissian (Donald Glover) in Star Wars, Samanthan Rutherford in Star Trek: Lower Decks, or as DS Winter in Inspector Barnaby.
Gamers may also recognize his voice as Sidon in Zelda: Breath of the Wild, Zenos yae Galvus in Final Fantasy XIV or as Inquistor in Dragon Age: Inquisition.
Meet René both days at his table for autographing or just listen to his main stage panel. Click for more info on tickets and tokens!