Professional Make-Up Artist…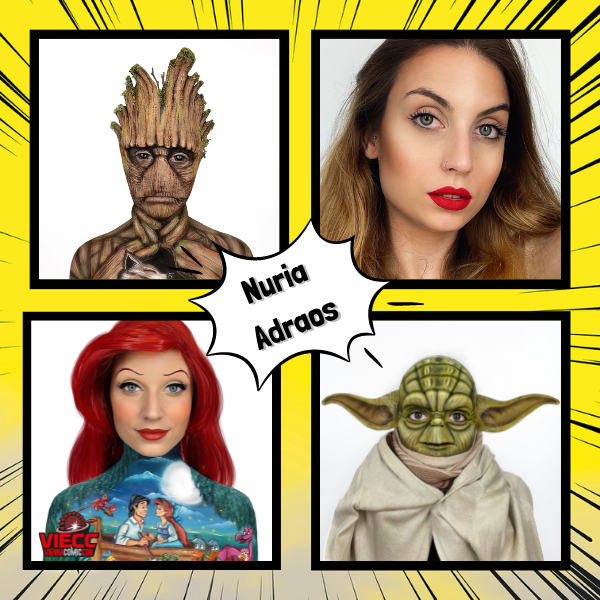 Núria Adraos, 21, professional makeup machine. An animated movie lover and able to transform into any character by using makeup.
Based in Spain!
Núria is not only one of the finest artists in the industry, she also has tremendous success on her social media channels stating almost 3.7m followers on TikTok as well as Instagram and YouTube.
Meet Núria both days at her table at Cosplay Central or tune in on her panel at the Cosplay Stage. Click for more info on tickets.