The Smurfs – Peyo's big legacy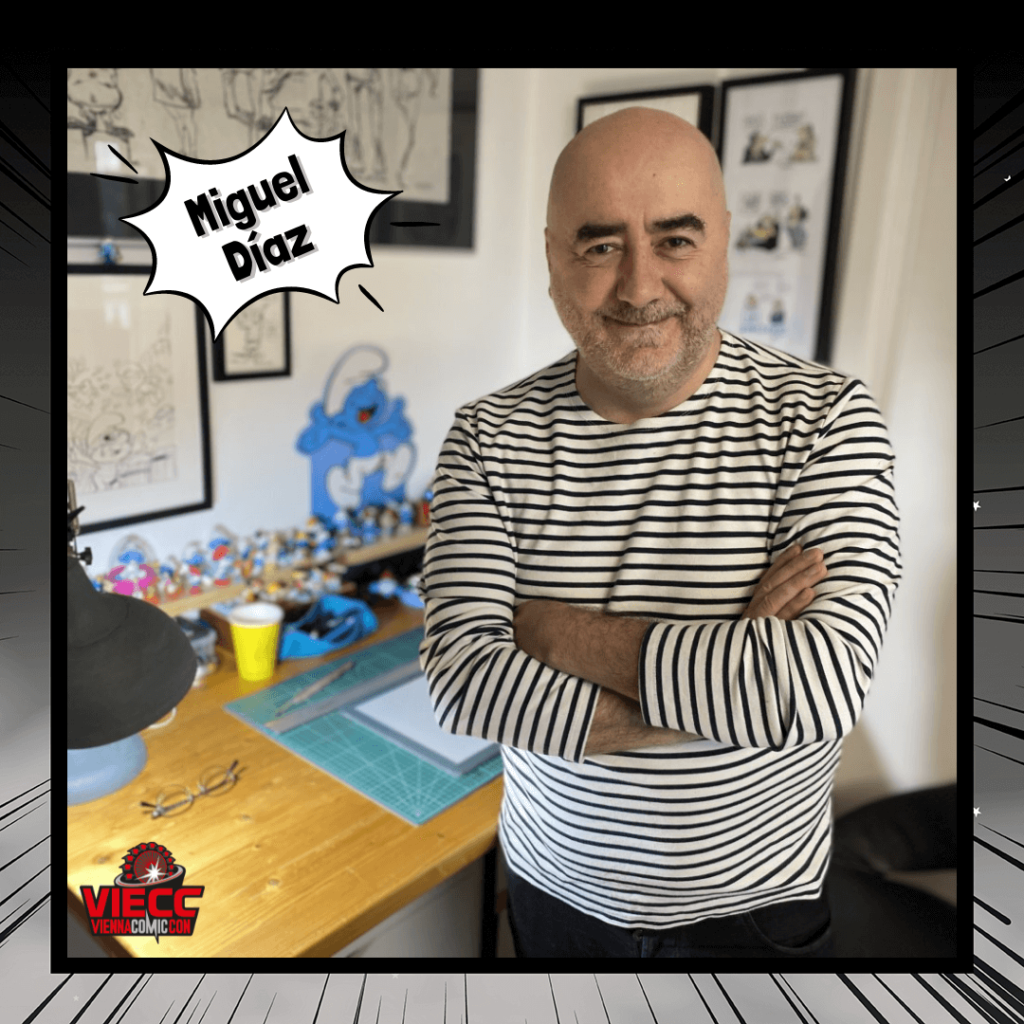 Miguel Díaz Vizoso was born in June 1969. Trained as an educator, he worked for ten years in a medical-pedagogical institute. Motivated by the example of René Sterne, a teacher who became a comic book author with the "Adler" series, Miguel took the initiative to contact him to learn more about his career path. For Miguel, this meeting was an intense and precious moment: René, full of attention, answered all his questions, advised and encouraged him. Naturally, he enrolled at the Académie des Beaux Arts de Châtelet in the comics section. Vittorio Leonardo was teaching there at the time. He immediately hired him to draw gags for "Rantanplan" and to do coloring for his own studio.
In 2000, Leonardo informs him that the Peyo studio is looking for a drawer to collaborate with the "Smurf Magazine". He was entrusted with the realization of pages of games, strips as well as "Schtroumpferies" that he scripted himself. Inspired by his career as an educator, he proposes a story telling the intrusion of a "difficult" child in the Smurfs' village. The album "Un enfant chez les Schtroumpfs" was published in January 2007. Together with his studio colleague and friend Ludo Borecki, he then proposed to the Lombard to give a sequel to the adventures of "Robin Dubois", under the leadership of their creator, Bob de Groot. A new experience which he fulfills with brilliance, before returning to smurf at the Peyo Studio.
Meet Miguel both days at his table in the Comic Artist Alley for autographing or sketches. Click for more info on tickets!