Lovable eccentrics in fantastic worlds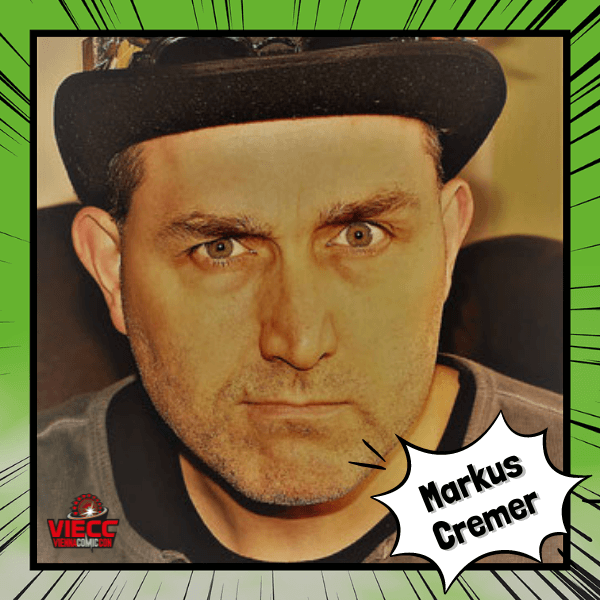 Markus Cremer from the Rhineland was born in 1972. Before his current career in science, he worked as a medic, inventor and owner of an occult shop. The initial spark for his writing ambitions were fantasy role-playing games and the stories of H. P. Lovecraft, Michael Moorcock and Robert E. Howard.
His debut novel "Archibald Leach und die Monstrositäten des Marquis de Mortemarte" was one of the finalists of various literary prizes. Markus has published more than 60 stories in various anthologies and won competitions.
In 2021 one of his short stories was published as PAN story of the month on www.tor-online.de.
Meet Markus both days at the table of PAN (Phantastik-Autoren-Netzwerk), get your favourite book signed or just listen to her readings. Click for more info on tickets and tokens!