Star Wars, Captain America Annual, Batman Beyond, Perry Rhodan, Ant-Man… just to name a view 😉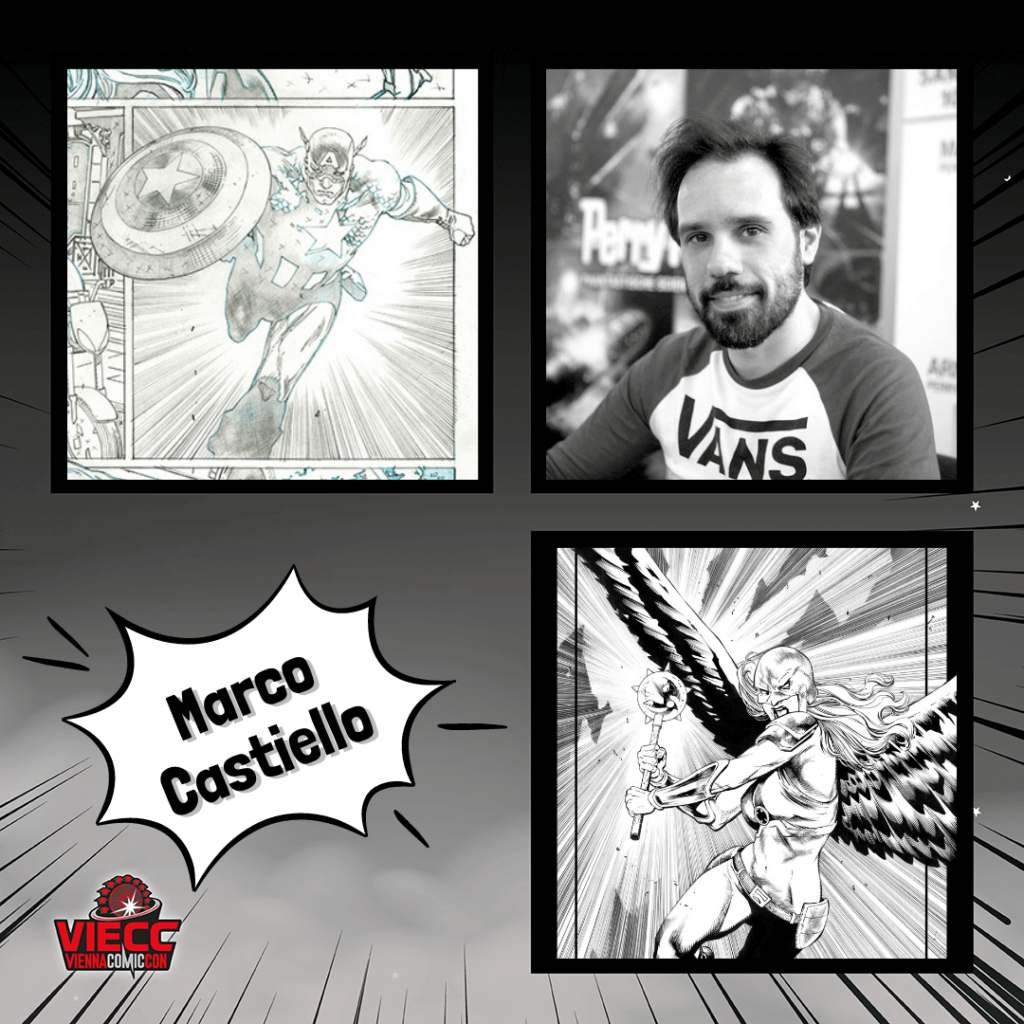 Marco Castiello is an Italian comic book artist who was born in 1981. He won an international drawing competition in 2008, where he got his first job as penciler for Marvel on Secret Invasion: Frontline.
Afterwards he switched to DC Comics to work on several series like Justice League of America, Justice League international and a Brightest Day spin-off.
Since 2011 he drew Star Wars and Halo comics for Dark Horse. Afterwards he worked on the series of the popular German superhero Perry Rhodan.
He also worked for IDW and 2000AD, on Judge Dredd. Then he worked again with DC Comics on popular series like Batman Beyond and Hawkman and for Marvel Comics on Ant-Man, SpiderWoman, Doom2099 and Captain America Annual.
Now he's working for Aftershock on the series Almost Americans and for Marvel Comics on Star Wars.
At VIECC Vienna Comic Con 2021 you can meet Marco both days at his table in the Comic Artist Alley for autographing, sketches or commissions and he will hold a panel as well. Click for more info on tickets and tokens!