Concentrated Cosplay-Power from Germany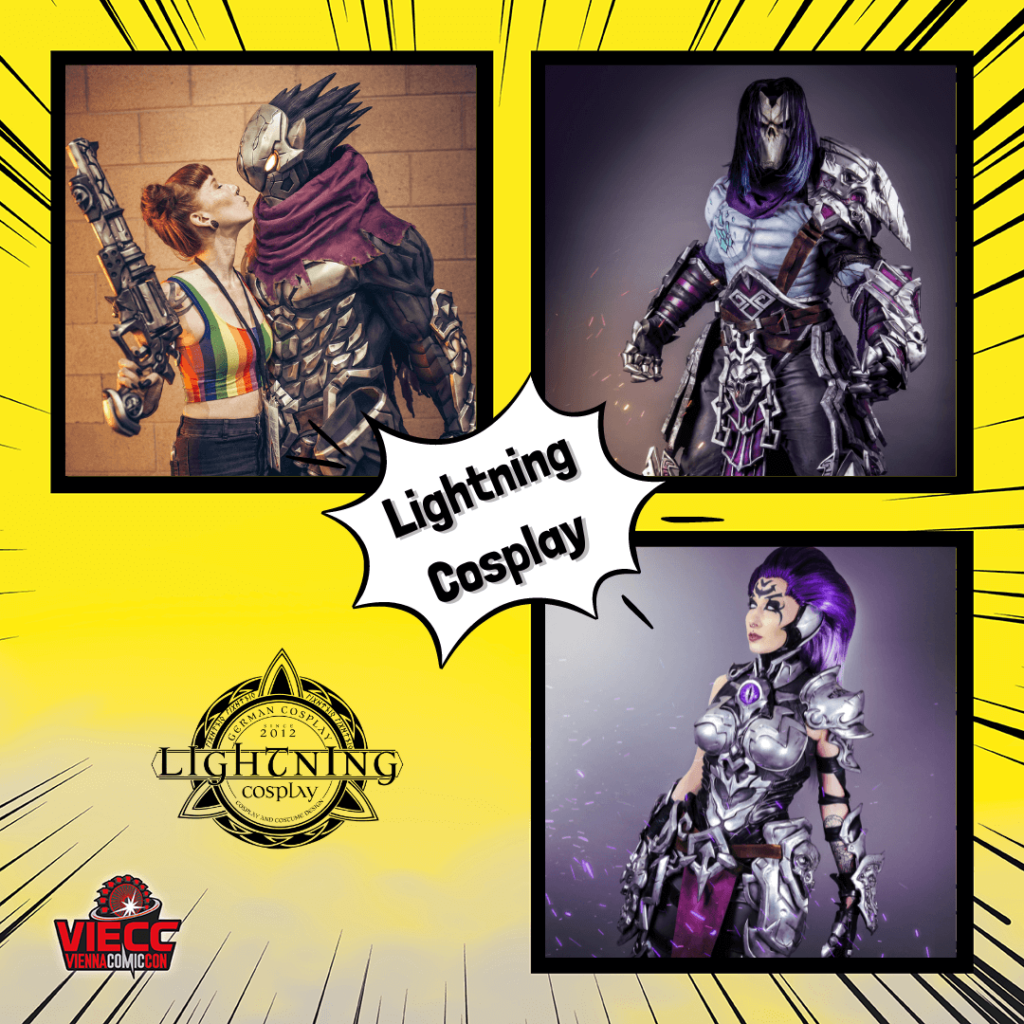 Laura and Ralf from Lightning Cosplay are two well known cosplayer based in Germany. They have fascinated the world since 2012 with their elaborate and detailed costumes from games like The Elder Scrolls, Monster Hunter, The Witcher or Darksiders. They have already worked for large gaming companies like Blizzard, Bethesda, SquareEnix, THQ Nordic and Capcom. The fantasy world is one of their great passions!
They have visited numerous conventions, shared their knowledge through workshops and panels and have already published their fourth book at the beginning of 2018. Their latest book is about working with animated LEDs and they are currently working on their fifth book, which will be about weathering. Laura and Ralf have won some big prizes in Europe as well as international and have been judges in many cosplay contests since then.
Meet Laura and Ralf both days at their table at Cosplay Central. Click for more info about tickets!