Austria's most popular Perry Rhodan author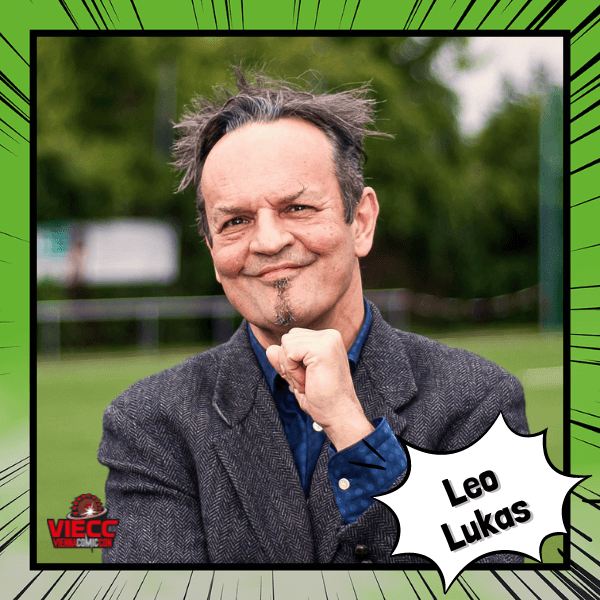 Leo Lukas, born in Köflach in 1959, has been a significant influence on both the Graz and Vienna cabaret scenes as an author, composer and director, and also pioneered a contemporary musical theater for children.
Cooperations with Fleischhacker, Hader, Hopf, Irene S., Kratzl, Lendl, Marold, Maurer, Pichler, Scheitz, Supancic, Radeschnig, Schreiner and many others; numerous awards, including "Salzburger Stier", Austrian Cabaret Award "Karl" and "Goldenes Buch" (for "Jörgi, der Drachentöter" with Gerhard Haderer).
In addition, he is a member of the author team of the world's largest science-fiction series "Perry Rhodan" and, with over a hundred novels published there, one of the most widely read Austrian writers of all time. Recent publications: "Das große Leo Lukas Lesebuch" (2018), "Mörder Quoten" (2020), "Mörder Pointen" (2022).
Meet Leo at the Fantasy Factory, get your favorite book signed or visit his panel! Click for more info on tickets and tokens!