Comic artist with a love for thrilling historical stories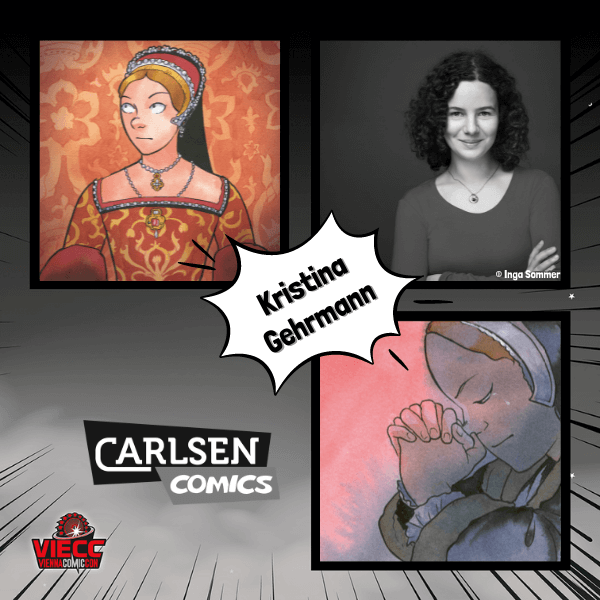 Kristina Gehrmann, born in 1989 in Leverkusen, studied classical academic drawing and painting at the Angel Academy of Art in Florence from 2008. She has been living and working as a freelance illustrator in Hamburg since 2012.
Her first comic publication, the graphic novel trilogy "Im Eisland" (Hinstorff Verlag), deals with the fate of the lost Franklin expedition and explores the question of how and why it ended in tragedy. The first volume was awarded the German Youth Literature Prize in the non-fiction category in 2016.
Her adaptation of Upton Sinclair's socially critical novel "Der Dschungel" (Carlsen) also reflects Kristina Gehrmann's love of exciting historical material. In 2017, her graphic novel was one of the finalists for the Berthold Leibinger Stiftung Comic Book Prize. When the US edition of this book was published in 2019, it was highly praised in The New York Times, The Guardian and The NY Journal of Books.
Her latest work so far is the historically meticulously investigated graphic novel 'Bloody Mary – The Story of Mary Tudor' (Carlsen) released in March 2021.
Meet Kristina at her table in the Comic Artist Alley for commissions, at her signing hours at Pictopia booth or just listen to her panel on Panel Stage. Click for more info on tickets!
(c) Kristina Gehrmann, (c) Carlsen Verlag GmbH, Hamburg 2021, (c) Inga Sommer