Aye… The most lovable salty sea dog of film history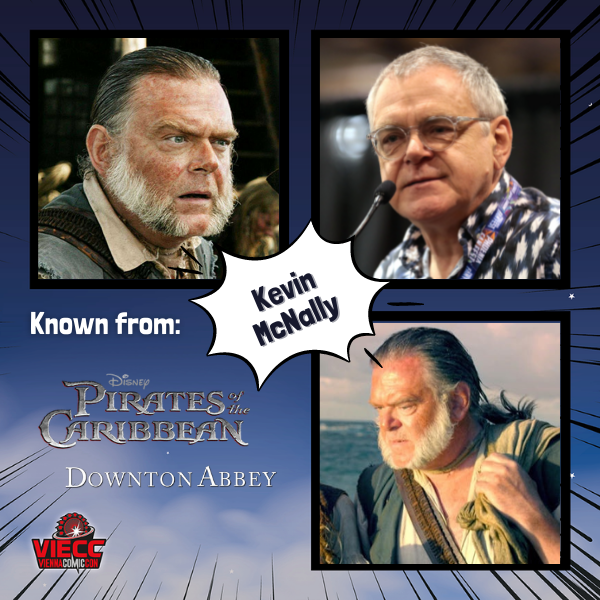 Kevin McNally is best known for portraying Mr. Joshamee Gibbs alongside Johnny Depp's iconic Captain Jack Sparrow in all five entries of Disney's Pirates of the Caribbean franchise, as well as providing the voice of Joshamee in the international bestselling game Kingdom Hearts. He is also known for portraying Judge Richard Woodhull in all four seasons of Turn: Washington Spies.
Kevin made his film debut in the James Bond film The Spy Who Loved me In 1977 and has been working steadily over the past 40 years. Other films include Johnny English, The Raven, Legend, Phantom of the Opera, and Valkyrie with Tom Cruise.
He has appeared in many episodes of Supernatural, Doctor Who, Downton Abbey, Midsomer Murders, The Good Fight, The Outpost, and Designated Survivor opposite Kiefer Sutherland. Video game credits include Assassin's Creed and Kingdom Heart III. Recent credits include Decrypted, Catherine the Great with Helen Mirren and Season 4 of The Crown on Netflix
Last year he was shooting a series for Amazon and the hit series Dr. Who, where he can be seen as Professor Eustacius Jericho.
Meet Kevin on both days for photos and autographs or listen to his Main Stage Panel. Click for more info on tickets and tokens!