Award-winning Fantasy!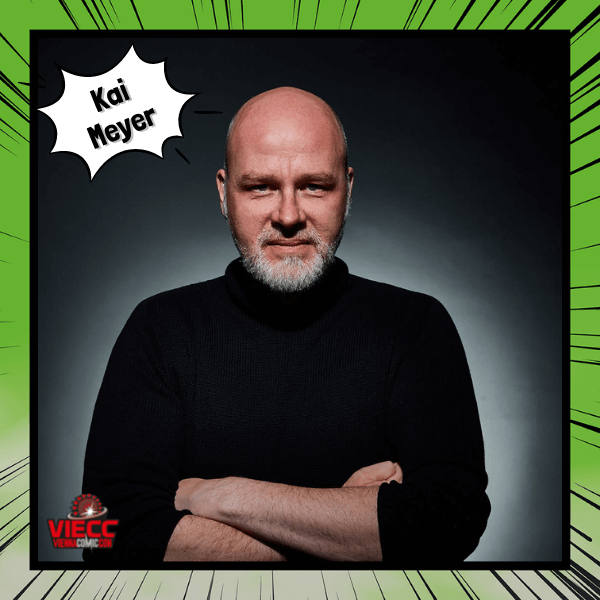 Kai Meyer was born on July 23, 1969 in Lübeck, Germany. After graduating from high school, he studied film, theater and philosophy at Bochum University and worked as a journalist. He sold his first novel when he was 23, published 1993 by Lübbe. Since 1995 Kai Meyer works as full-time-writer and has published more than 60 novels, several screenplays, audio plays and graphic novels. He lives near Cologne.
His first big success was DIE GEISTERSEHER in 1994, followed by the bestseller DIE ALCHIMISTIN. The MERLE-Trilogy (DARK REFLECTIONS in the U.S.), starting with THE WATER MIRROR/THE FLOWING QUEEN (DIE FLIESSENDE KÖNIGIN), was published in over 30 countries. Other series like THE WAVE WALKERS (DIE WELLENLÄUFER), ARCADIA AWAKENS and DIE SEITEN DER WELT were on the bestseller lists for weeks. Millions of his books have been sold all around the world, his novels were translated in over 30 languages and published in – among others – the US and UK, in Japan, France, Spain and Russia. His latest books are SERAFIN, a sequel to the MERLE series, and the stand-alone fantasy FÜRIMMERHAUS.
Meyers novel DAS GELÜBDE, based on an episode in the life of poet Clemens Brentano, was made into a movie by Dominik Graf. A stage version premiered in summer 2013 in Koblenz.
Lately Kai Meyer has created two original audio play series for Audible, IMPERATOR and SIEBEN SIEGEL. His screenplay for DIE HEXENPRINZESSIN (co-written with Max Honert) was produced as a TV movie in 2020.
Meet Kai Meyer on both days, get your favourite book signed or just listen to his readings! Click here for more info on tickets.
Fotocredits: Martin Steffen, Stefan Freund