Pure cosplay passion from Germany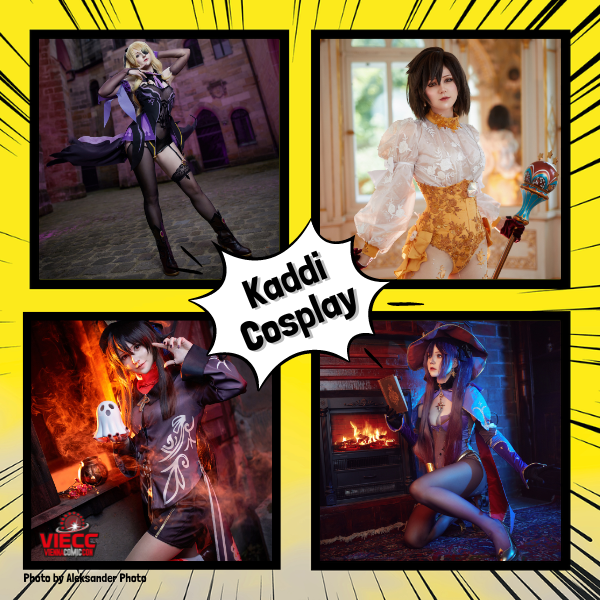 Kaddi is a cosplayer from Germany that has been doing cosplay for approximately 7 years now. After finishing university in 2019, she took the leap into doing content creation full time, successfully.
Having done well over 100 photoshoots as a cosplayer, she knows her poses and all the tips and tricks needed to achieve the perfect results.
Throughout her whole career, she has been very active on social media. Whether it's Instagram, Tik Tok or Twitch, there isn't a platform where she hasn't built a loyal and enthusiastic audience, making her well-experienced in the social media world.
Her followers especially appreciate her authenticity, transparency and openness, knowing full well she will never shy away from giving advice, no matter if it's about cosplay or how to handle the stress that comes with presenting yourself online.
Meet Kaddi at the VIECC and visit her panels or booth, where she will use her knowledge to teach you how transitioning into full-time content creation has been, how to protect yourself from the negative aspects of social media and much more!
Hey guys! I'm Kaddi and I live in Germany. I've been cosplaying for about 7 years now and social media has been a part of my career ever since, even before I got into it professionally. I'm active everywhere – Twitter, Insta, Twitch, Facebook etc. So you can bet I have experienced everything the Internet has to offer – good and bad! 😂 I'm looking forward to meeting you all, sell prints and talk about my experience in hopes that you can learn from my advice! Prepare your question – because talking to you guys is my favorite thing to do at Cons! ♥

Kaddi Cosplay
Photos by Aleksander Photo