Disney Artist and Fame Painter…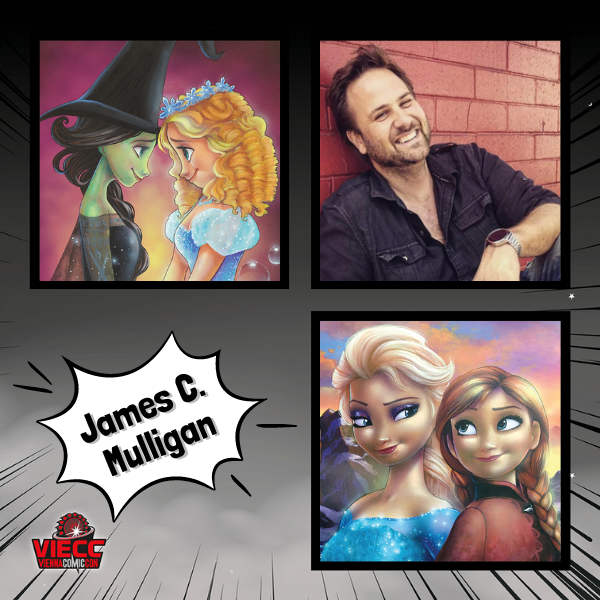 James C. Mulligan was born in Southern California 1978. An Irish American artist, his fine art paintings are collected by a long list of celebrities including Johnny Depp, Roger Daltrey, Neil Patrick Harris, (late) Hugh Hefner, Chuck Liddell and the Presley family.
In addition to his personal work, James is a significant contributor to the Disney universe, characters and theme park attractions.
Meet James both days at his table in the Comic Artist Alley for signings and sketching or just listen to his panel at the panel stage.