Dive into worlds of fantasy and science fiction…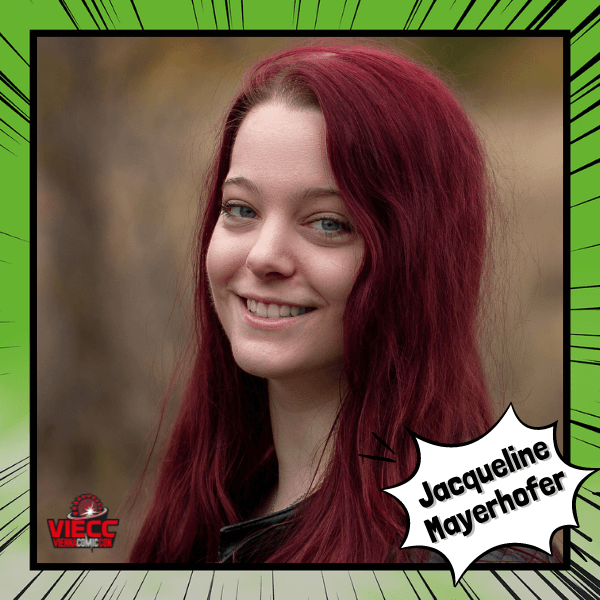 Jacqueline Mayerhofer, author and editor, was born in Vienna in 1992. In addition to novels and novellas, she has published numerous short stories in various anthologies since her debut in 2008. In 2019 she graduated with a bachelor's degree in German studies at Universität Wien and is currently writing her master's thesis.
She edits books for customers (publishers, colleagues) and uses a pseudonym for novels in other genres since 2016. Besides writing she loves reading, drawing and video games a lot (as her video game tattoos indicate). She is also known for her mandalorian Beskar'gam (a Star Wars cosplay) and likes going to conventions and shootings with her cosplay.
Her most recent publications include the novel Our Mechanical Hearts and the book series Hunting Hope.
Meet Jacqueline both days at the table of PAN (Phantastik-Autoren-Netzwerk), get your favourite book signed or just listen to her readings. Click here for info on tickets.