The King you will always remeber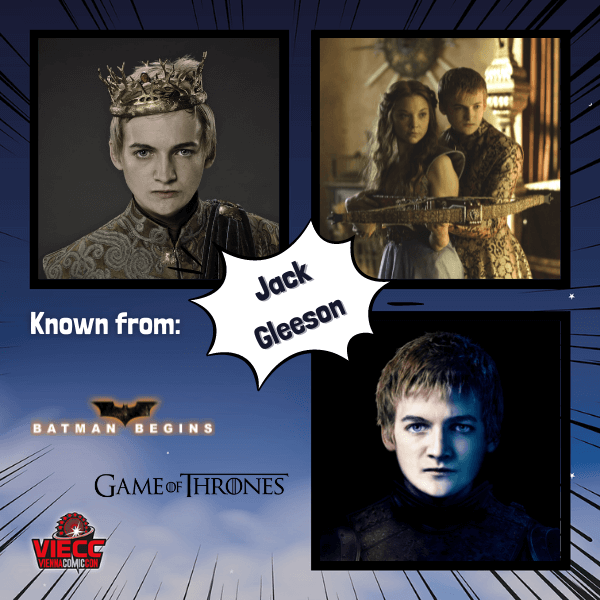 His career began at the age of 8. In his role as Joffrey Baratheon, he achieved worldwide fame. Since then, he has appeared time and again in theater productions. Recently seen in the comedy Rebecca's Boyfriend, we can look forward to the thriller In the Land of Saints and Sinners, which is currently filming.
At VIECC Vienna Comic Con 2021 Jack Gleeson will be available for autographs and photo-ops on both days Saturday and Sunday, or check out his panel on main stage! Click for more info on tickets and tokens!