The King you will always remeber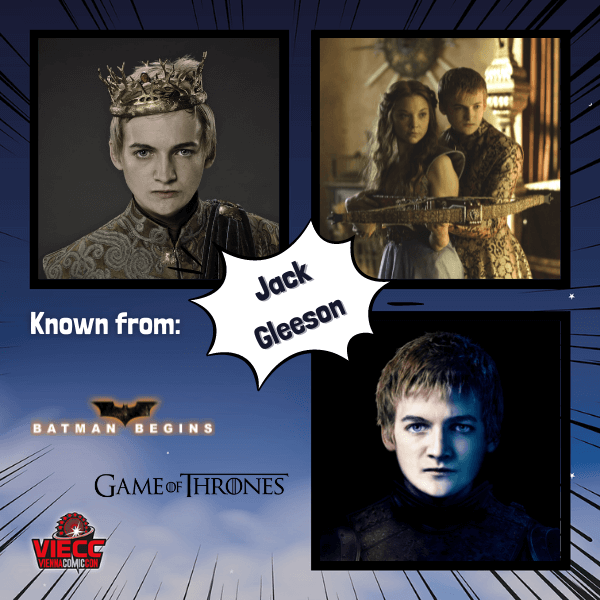 Jack Gleeson began his acting career at the age of eight, but it was his role as Joffrey Baratheon in Game of Thrones that made him famous.
After leaving the hit series, he devoted himself mainly to theater. As part of the original cast of the Collapsing Horse Theatre Company and their show "Bears in Space" he proved his comedic talent. Since 2020, he can be seen in the British comedy series "Out of Her Mind".
At VIECC Vienna Comic Con 2021 Jack Gleeson will be available for autographs and photo-ops on both days Saturday and Sunday, or check out his panel on main stage! Click for more info on tickets and tokens!