The Fiercely loyal dwarf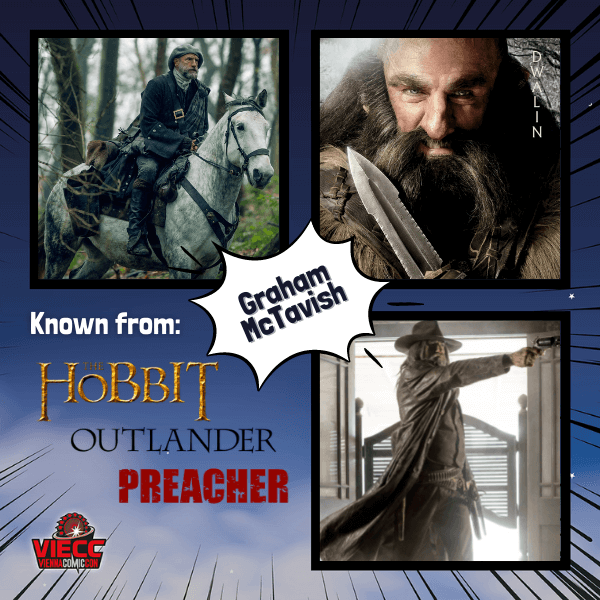 Graham McTavish is a Scottish television and film actor, best known for his roles as Dougal Mackenzie in the popular TV series "Outlander" (2014-16), as Dwalin in the "The Hobbit" trilogy by Peter Jackson (2012-14) as well as the Saint of Killers in AMC's series "Preacher", based on Garth Ennis and Steve Dillon's cult comic book series (2016 onwards).
He also starred alongside Sylvester Stallone in "Rambo" (2008) and "Creed" (2015), making him the only actor to perform opposite Rocky AND Rambo. He is also known for his roles in numerous other TV shows and movies including "Red Dwarf" (1998), "24" (2009), "Rome" (2004), "The Finest Hours" (2015) and "Colombiana" (2011).
As well as extensive theatre work throughout the UK including The Royal Court, and The Royal National Theatre, he is well known for his voice work on games and animated TV, including "Uncharted 2, 3, and 4", "Call of Duty", "Dante's Inferno", Loki in "Hulk v Thor" and "The Avengers", "Teenage Mutant Ninja Turtles" and "Kung Fu Panda
At VIECC Vienna Comic Con 2021 Graham McTavish will be available for autographs and photo-ops on both days Saturday and Sunday, or check out his panel on main stage! Click for more info on tickets and tokens!