Spirou in Berlin und andere lustige Geschichten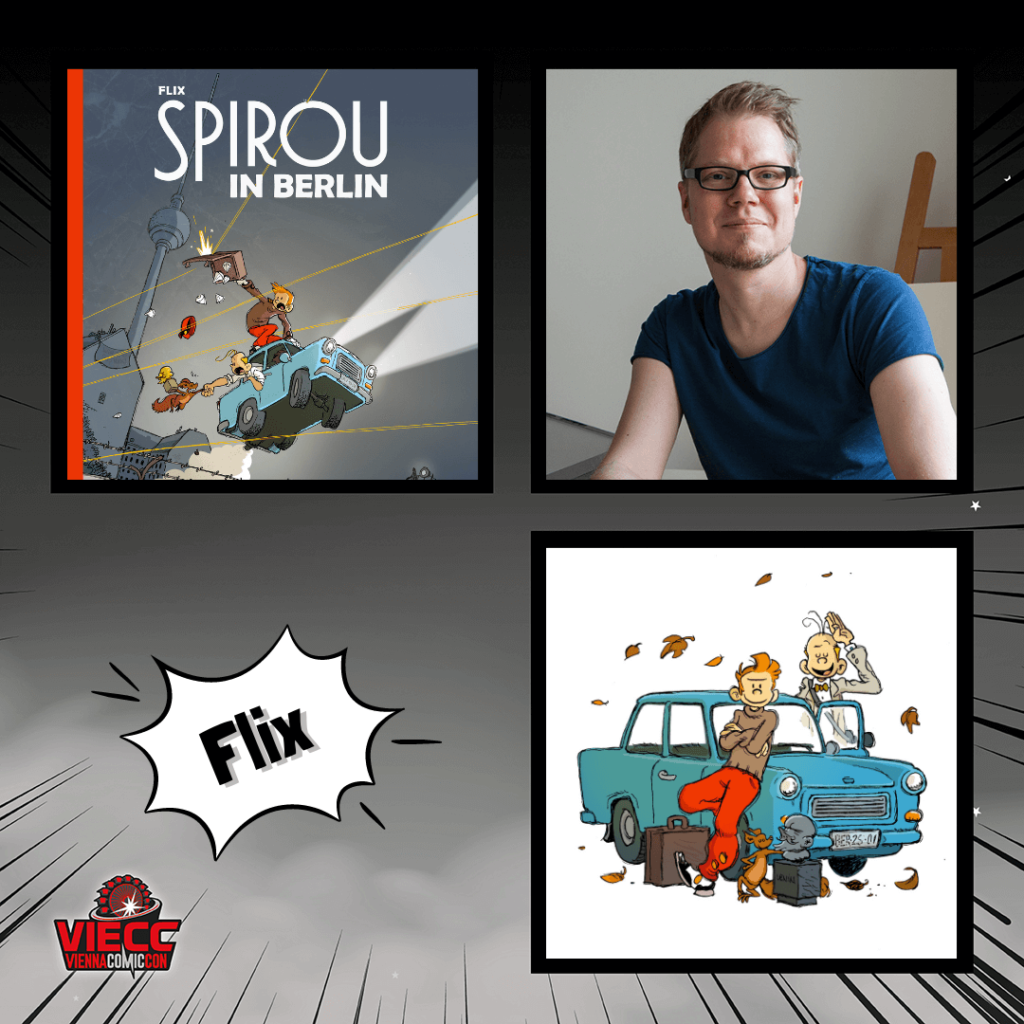 Flix lives with his family in Berlin. In 2002 he submitted a comic as a thesis to the Saarbrücken University of Fine Arts. It was published shortly afterwards under the title "hero" by Carlsen Comics and won several awards. Since then he has been working as a cartoonist.
His numerous comics, which have been created in recent years, have all been published by CARLSEN VERLAG. His stories have so far been translated into a total of nine different languages: French, Spanish, Polish, Portuguese, Turkish, Greek, Russian, Dutch and Korean.
After completing his studies at his university in Saarbrücken, Flix held a position as a lecturer in drawing and repeatedly leads comic workshops at home and abroad. He works for various newspapers and magazines ("Tagesspiegel", "Frankfurter Allgemeine Zeitung", "Dein SPIEGEL" etc.) and regularly brings his comic stories to the audience with his live reading program.
Meet Flix both days at his table in the Comic Artist Alley, get autographs, sketches or listen to him at his panel. Click for info an tickets.