Your guide into dark realms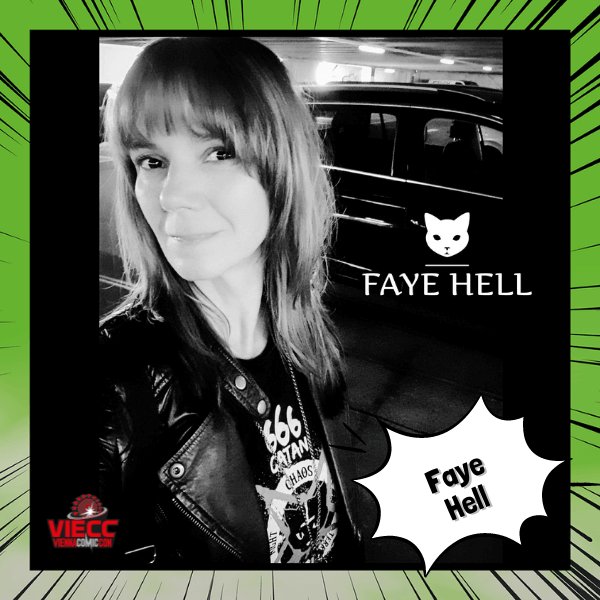 Faye Hell (writer, film historian and freelance journalist) prefers to explore the darker realms of art, culture and society.
In her writing she combines subtile horror with explicit violence and obscenity. She runs the film blog "FILMGEFLÜSTER with Faye Hell" and is a freelance contributor to DEADLINE film magazine. Her current novel is DAS ZEITALTER DER KRÖTE.
At VIECC Vienna Comic Con, she will present her novel DER LETZTE TRAUM, which will be published in early 2022.
Meet Faye both days at the table of PAN (Phantastik-Autoren-Netzwerk), get your favourite book signed or just listen to her readings. Click for more info on tickets and tokens!