Fun and action for the whole family from 0-99y.! VIECC® offers over a dozen of highlights especially for the younger ones – explore kids make up stations, bouncy castles, slides, kids games, the Show Fighting Arena, our legendary Kids Cosplay Contest and much more…!
---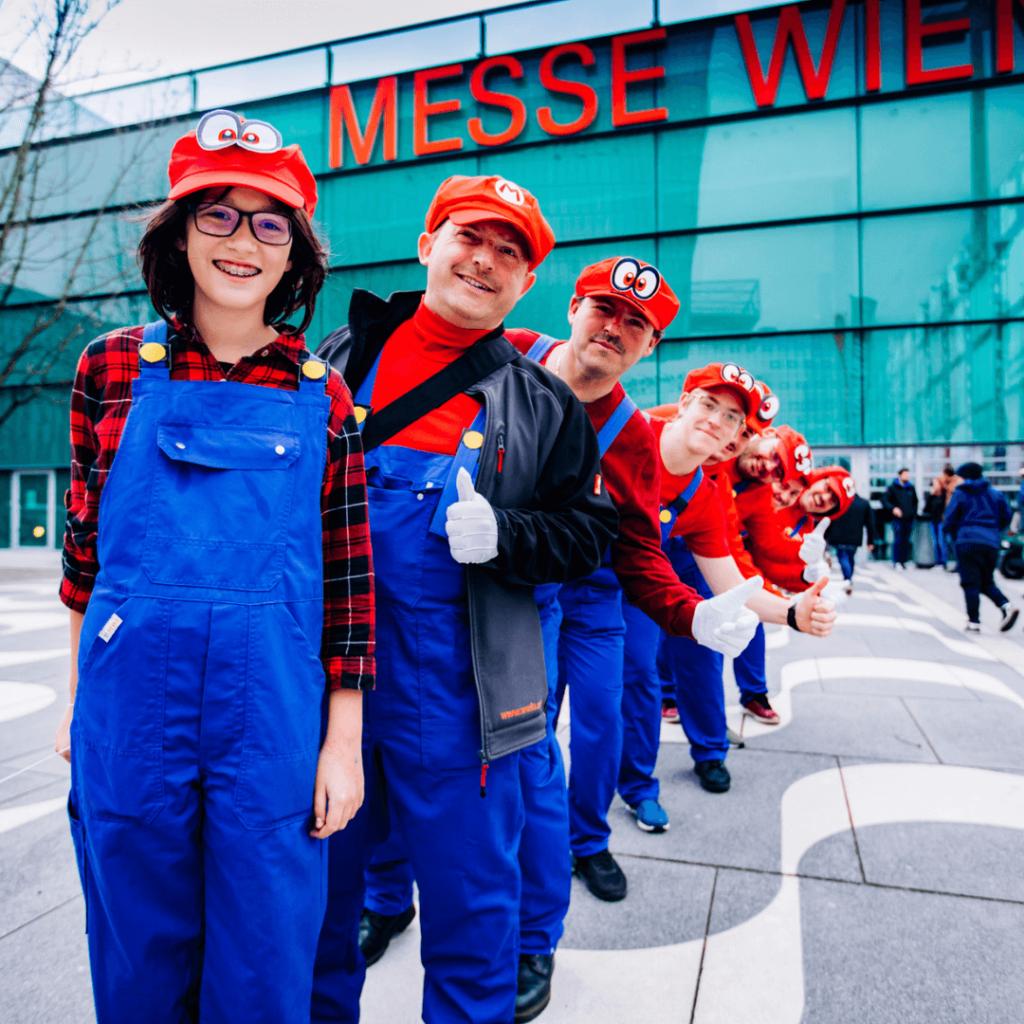 ACTION AND FUN FOR EVERYONE
QUALITY TIME FOR THE WHOLE FAMILY
Here at VIECC, you will find a space and lots of programm for all ages. Our support team of Die Kinderfreunde is happy to provide the full range of fun and entertainment from handicrafts and drawing to face painting, air balloon animals and games for kids. Another designated highlight are our bouncy castles and slides.
To make your visit unforgettable, you'll find awesome photo ops with superheroes and props from movie and TV.
---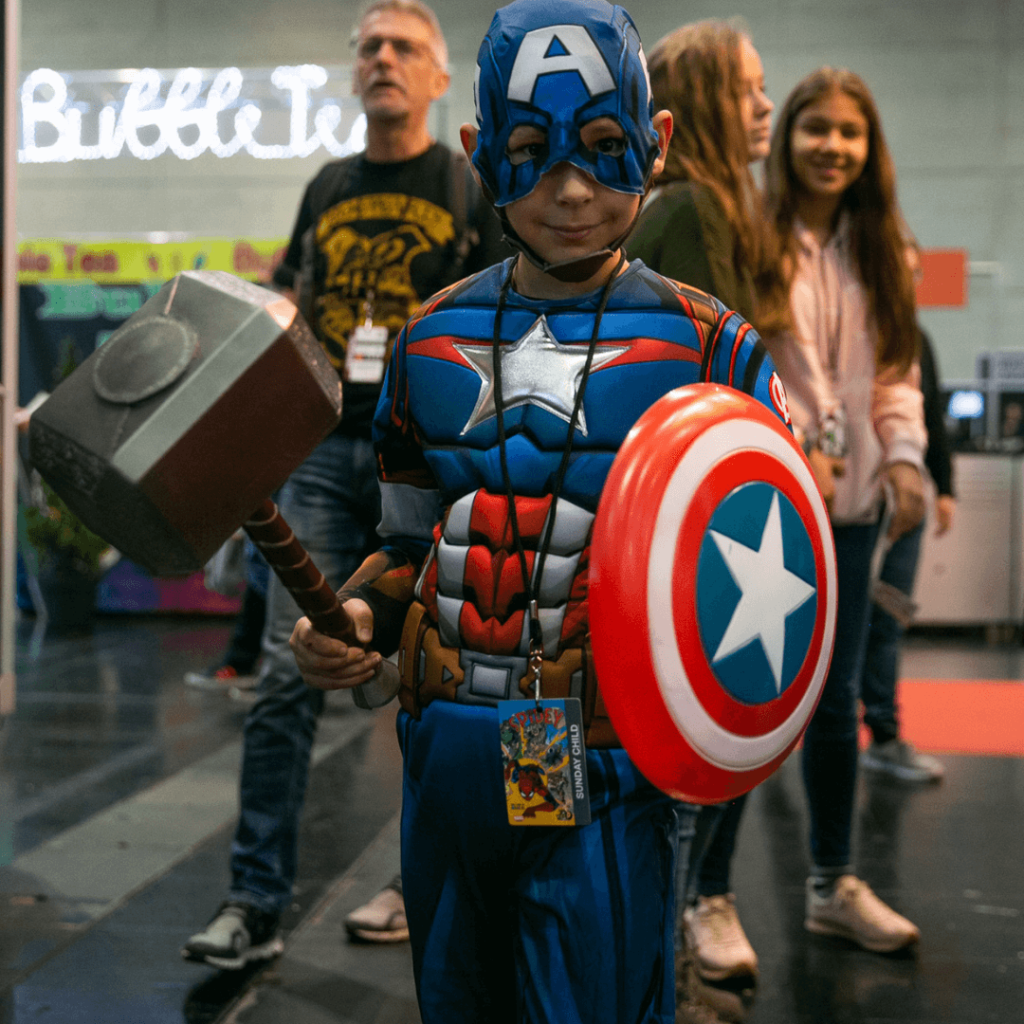 THE BEST PLACE FOR OUR YOUNGEST GUESTS
CREATE GREAT MEMORIES TOGETHER
CREATE GREAT MEMORIES TOGETHER
Make it your new annual family tradition and start exploring all the exciting items on VIECC's Family Fun agenda. Find out about the stunning and diverse program at the Showfighting Arena, be part in interactive panels with Comic Book Creators, check out what the HASBRO Transformer Truck has to offer or fight your way through the HASBRO NERF Tunnel….
Every day when VIECC® opens its doors, our visitors will be welcomed with the Grand Parade, a march of Fan Groups combining different pop-culture fandoms.
---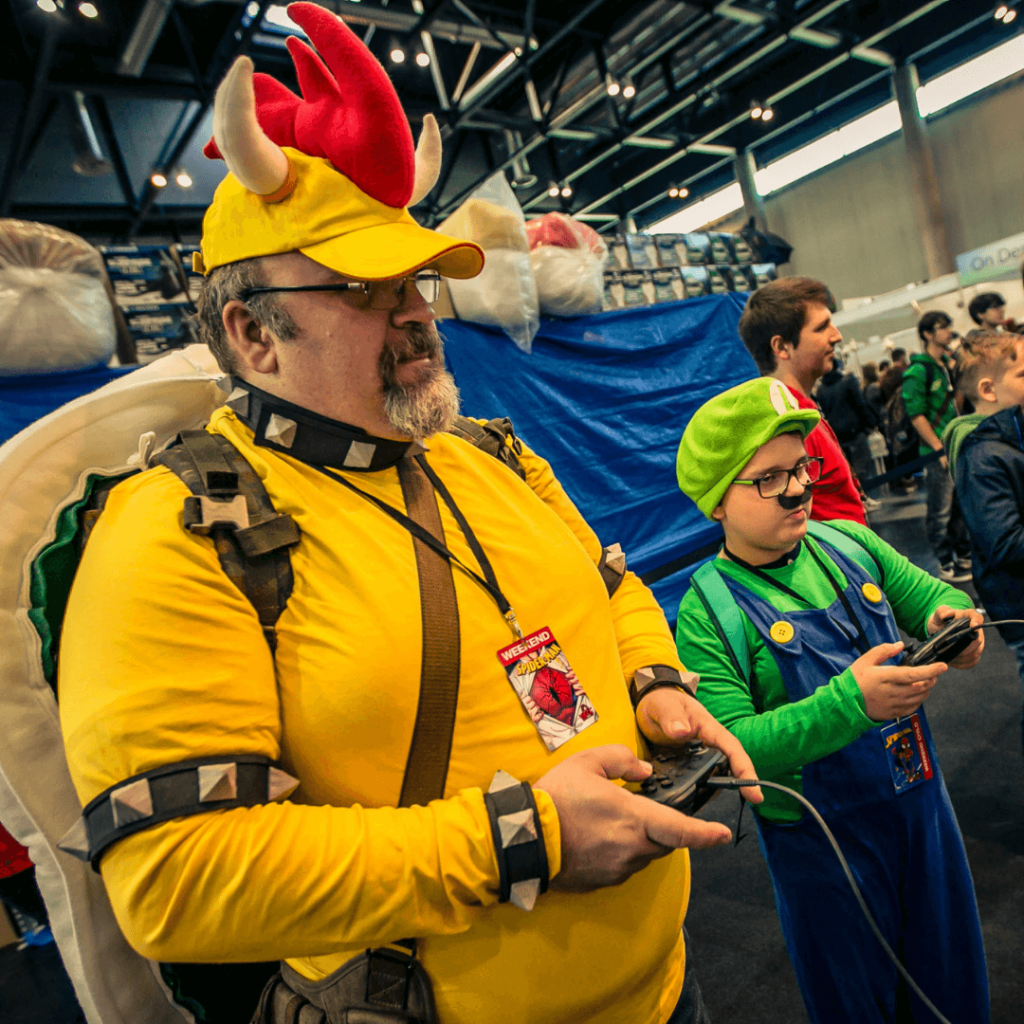 INTERACTIVE FUN FOR YOUNG & OLD
PRESS START TO PLAY
How about trying out some of the latest computer games at one of our free to play areas? You want more? Explore the VCA Vienna Challengers Arena, where you can immerse into the world of gaming and esports & tournaments with Super Smash Bros. Ultimate, FIFA, Minecraft, Brawl Stars and many more to come.
---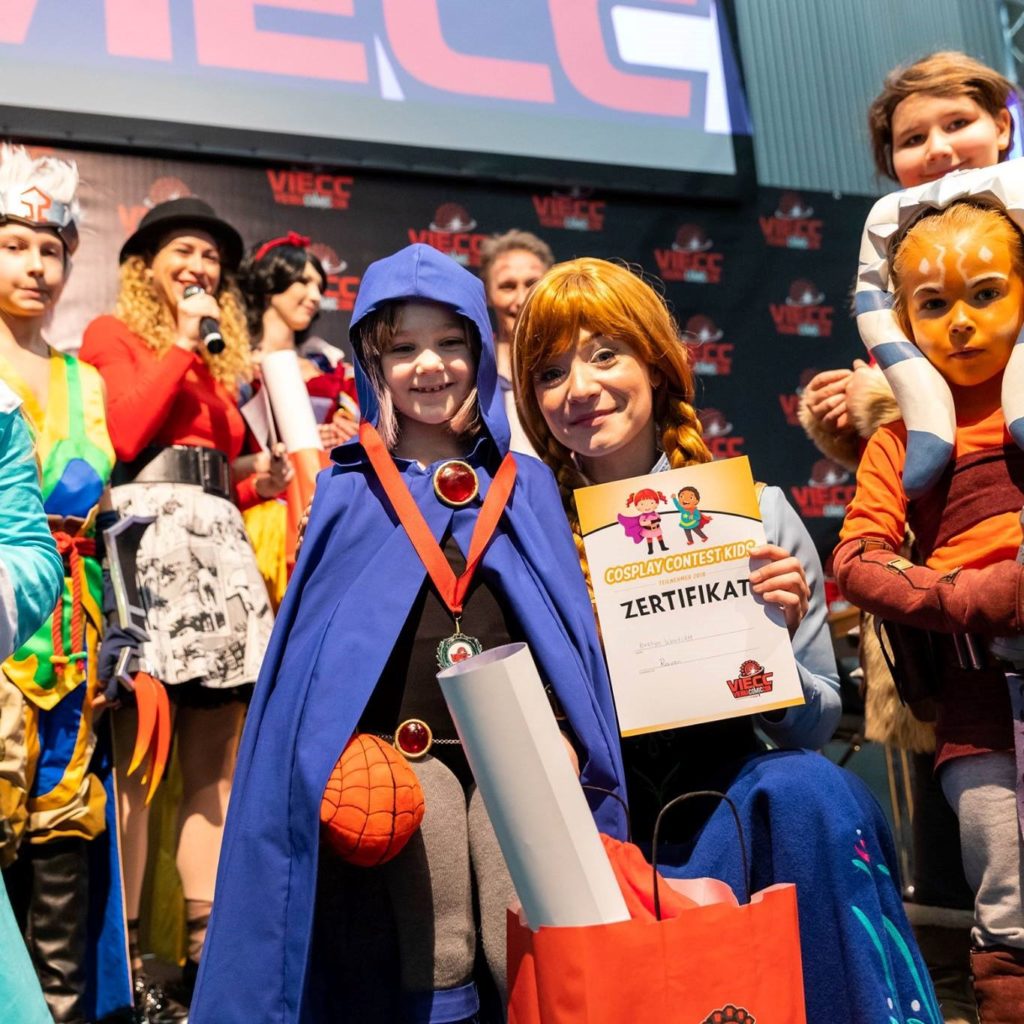 CREATE GREAT MEMORIES TOGETHER
JUST FOR THE FUN OF IT OR THE FIRST STEPS TOWARDS ENTERING THE WORLDS COSPLAY STAGES
VIECC's Kids Cosplay Contest is not just one of the greatest highlights during the weekend but also an absolute 'must-see'! In three age categories it is the perfect environement for your little ones to gently dive into the world of crafting and cosplaying. Although there will be a winner in each category, every contestant will receive a goodie bag and a memorable certificate.
Besides all that we try to encourage each of our youngest fans to visit VIECC® in a costume!
---
---