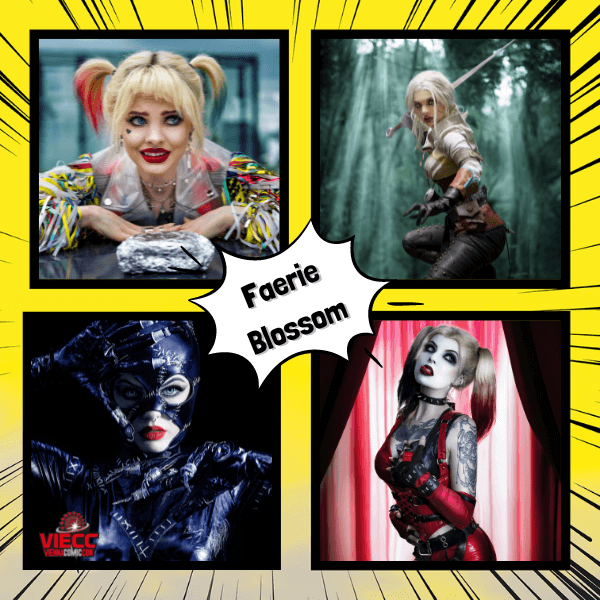 Hi there, I am Jasmin aka Faerie Blossom, a 26-year-old cosplayer from Germany. At work I am caring for the sick and injured since I am a nurse in hospital but in my time off, I go nuts with makeup and costumes. 😍 I really love dressing up, no matter if costumes or fashion, I have a big passion for makeup and 'painting my face', selfies and social media and I just love visiting conventions in cosplay with my friends.
My favourite part about cosplaying is being able to change into the character that I want to portray and give my best possible image of them. Also, I love cosplay photoshoots since that is the best way possible to frame my interpretation of the characters I cosplay. In general, I really enjoy modelling and photo shootings a lot, also this has been a big part of my life even before I started cosplaying.
I love sharing my creations/creativity with others and that is what makes me happy about this passion! I can turn into whatever character I wish, and I can give the character my own interpretation. 😘
Meet Faerie Blossom both days Saturday and Sunday at her table in the Cosplay Alley @ Cosplay Central, make selfies, get signings or prints or enjoy her panel on our Cosplay Stage! Click for more info on tickets.