Needlework meets passion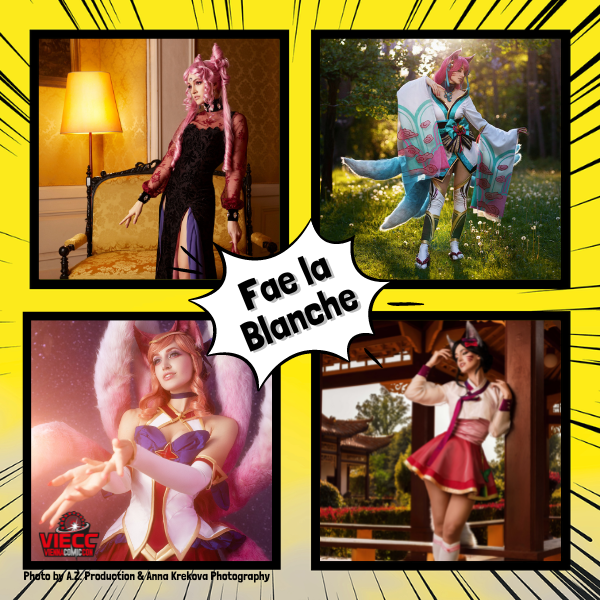 Fae La Blanche is a part of the Austrian community, and definitely no new-commer to the world of cosplay. For 10 years she's been exploring her passion for costuming and transforming herself into beloved characters, laying a focal point on sewing, makeup and pose-work.
Over the years her intention behind creating cosplays turned to striving for final results, which let her followers experience a glimpse of "what if they were real". To achieve this she works closely with an array of skilled, local and international photo- and videographers, who also bring their own vision and style to these projects, but also loves to collaborate with other artists in front of the camera.
For the past 2 years she has also joined the streaming community, conversing and entertaining her audience with a variety of topics and games. Meet Fae on both days at Cosplay Central, get your favourite print or have a little chat about her work as professional cosplayer. Click for more info on tickets and tokens!
Banner Photo by Anna Krekova Photography
Photos by A.Z. Production Cosplay Photography and Anna Krekova Photography