Dark high-fantasy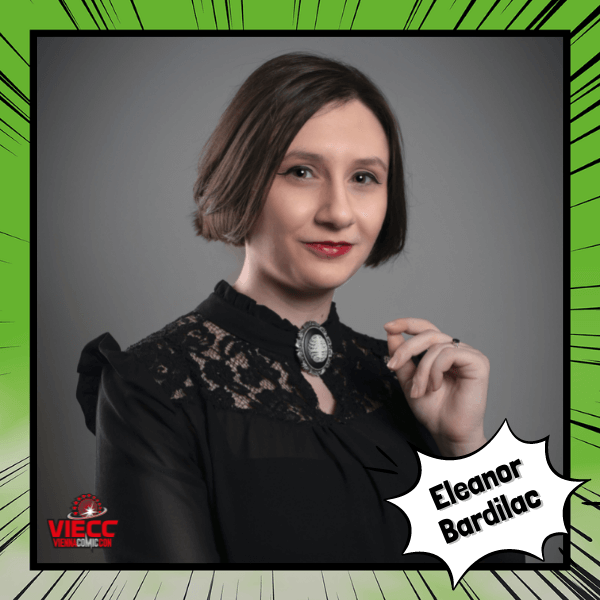 Eleanor Bardilac was born in Vienna in 1994, where she still lives and works together with her fiancée. Her bachelor's degrees in German and comparative literature only deepened her long-standing love for literature.
Her debut fantasy novel "Knochenblumen welken nicht" was published by Droemer Knaur in 2021. In 2022, the novel won the major fantasy award Seraph for best debut. She has published a number of short stories and essays with Young PEN Austria under her real name. Despite many excursions into other genres, her heart first and foremost beats for fantasy.
When she's not writing, she's reducing her pile of unread books, enjoying role-play games such as Vampire: The Masquerade, Dungeons & Dragons or Engel both as DM and player, as well as trying to learn far too many languages.
Meet Eleanor both days at the table of PAN (Phantastik-Autoren-Netzwerk), get your favourite book signed or just listen to her readings.Click for more info on tickets and tokens!