Good vibes only!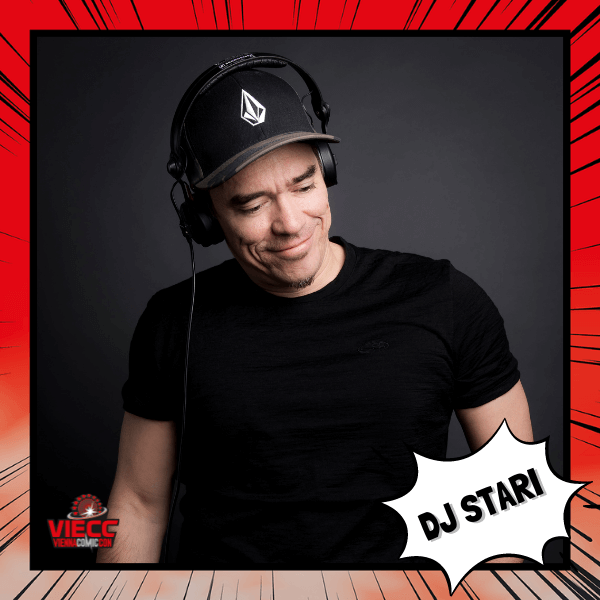 DJ Stari is an international DJ, presenter and music producer. In addition to countless
In addition to his countless appearances as a club, party and festival DJ, Stari is particularly in demand for major sporting events worldwide. Three times he has been allowed to work as a stadium DJ at Olympic Games (Athens 2004, Beijing 2008, Rio 2016). For Hannes Jagerhofer's legendary beach volleyball events, which have their roots in Klagenfurt on Lake Wörthersee, he is in action around the globe (USA, Canada, Croatia, Austria, Switzerland, Germany, Norway). The Beach Volleyball World Championships 2017 in his hometown on the Danube Island in Vienna were a special highlight. The sensational atmosphere continued at the 2019 World Cup in Hamburg. Since volleyball is not only played on the sand but also indoors, DJ Stari is also internationally active at the highest level in this sport (in Brazil, Argentina, Thailand, China, Japan, South Korea, Hong Kong, Macau, Switzerland, Germany, Italy, Bulgaria, among others).
Other major sporting events where DJ Stari is responsible for the sound include the
Vienna City Marathon, the Rugby Sevens World Series in Munich or King of the Court in the Netherlands. In addition, he has been a hall announcer and DJ for many years in the
Basketball Bundesliga for many years. Stari is also involved in many other sports
football, winter sports, triathlon, dodgeball, canoeing, paintball and many more.
We are very proud to present him at this year's VIECC Vienna Comic Con as our host of the Cosplay Central Crown Championships. Click for more info on tickets and tokens!