Master of Cosplay armor, prosthetics and muscle suits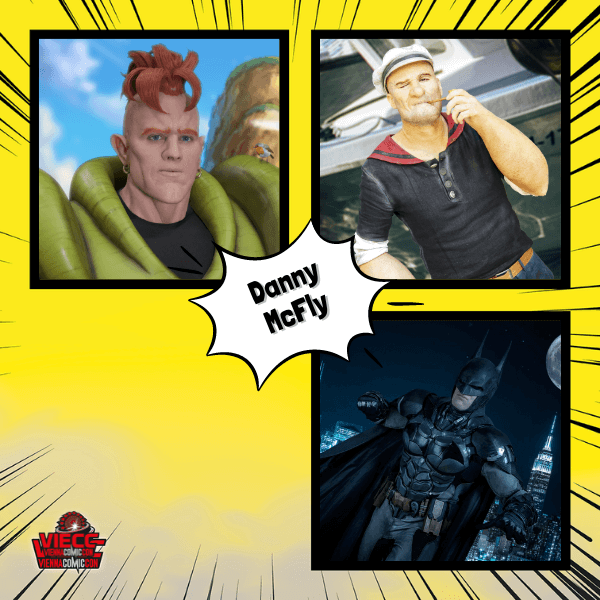 Danny McFly has been in the cosplay scene since 2010, where he´s mostly known for his Armor, Muscle suit and prosthetic costumes. He started out working mostly with EVA Foam, but he expanded his repertoire over the years and now works with all kinds of different materials, from sewing to resin casting.
He has participated and won multiple contests, among others he was the representative for Austria at Eurocosplay in London. He has also collected a lot of judging experience over the years, judging such events as Vienna Comic Con, international Qualifiers for ECG, EuroCosplay, or ICL, and just recently judged the Finals of the C4 in the Netherlands. Besides his Facebook and Instagram pages, he also runs a Youtube channel where he does videos and tutorials about cosplay.
You can find Danny at VIECC at his table in Cosplay Central for signings or talking about his craft. Click for more info on tickets and tokens!