There can only be one!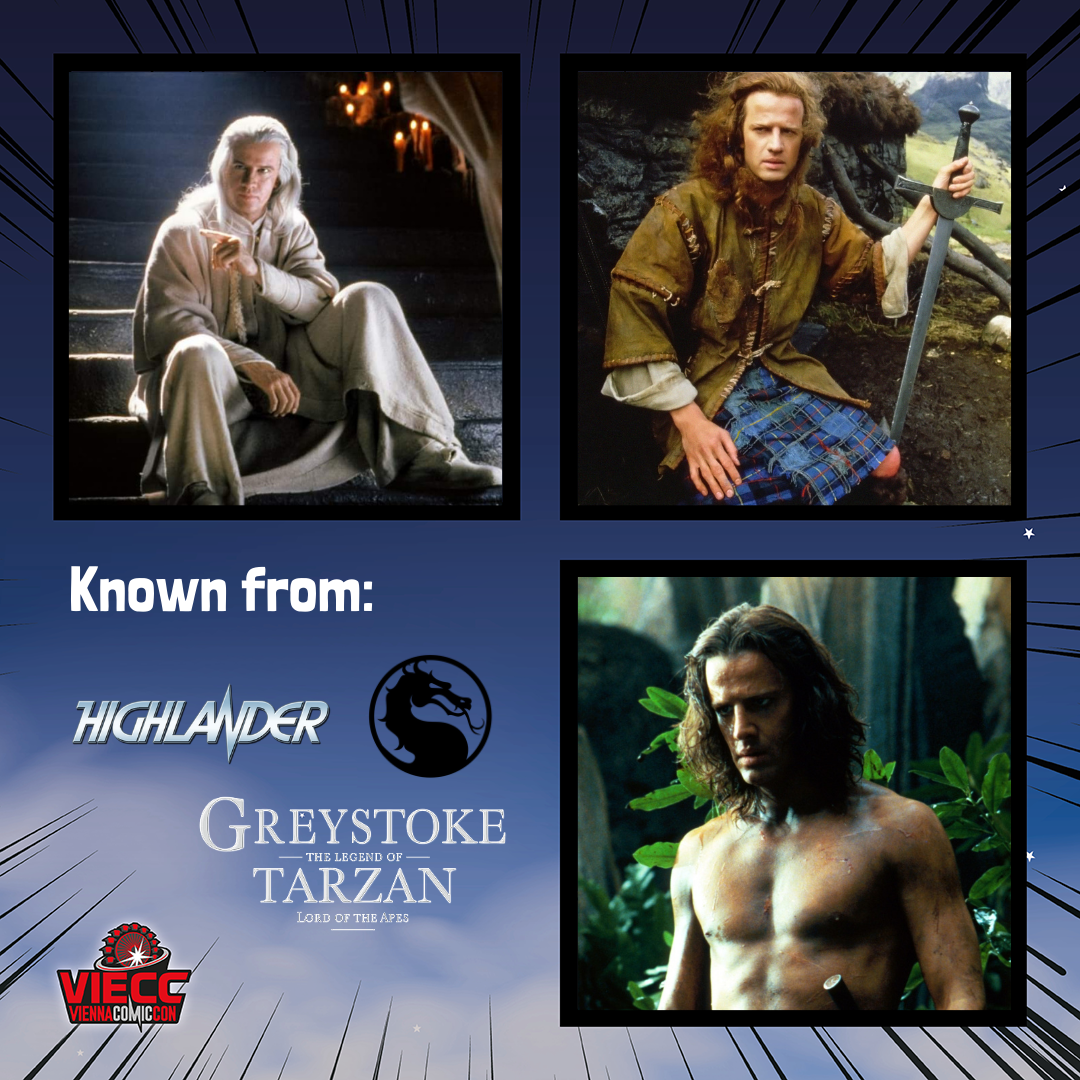 Christopher Lambert started his career playing supporting parts in several French films and became internationally famous with the role of Tarzan in GREYSTOKE: THE LEGEND OF TARZAN, LORD OF APES. For his performance in the 1985 film SUBWAY, Lambert received the César Award for Best Actor.
His best-known role is Connor MacLeod in the 1986 cult adventure-fantasy film HIGHLANDER and the subsequent film franchise series of the same name. He is recognized as the thunder god Raiden in the first film adaptation of the video game MORTAL KOMBAT in the 1995.
Recently he also appeared in the recurring role of villains Marcel Janvier (alias "The Chameleon") in NCIS: Los Angeles series and Bastien Moreau (alias "The Corsican") in The Blacklist series.
At VIECC Vienna Comic Con 2021 Christopher will hold a panel and will be available for autographs and photo-ops on both days Saturday and Sunday. Click for more info on tickets and tokens!