It's-a me, Mario!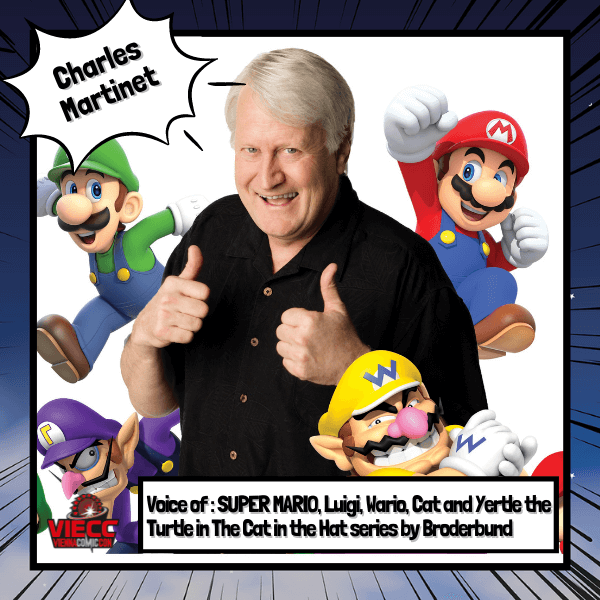 Charles Martinet is an American actor and voice actor. He is best known in the video game industry and to his international fans as the voice of Nintendo characters Mario, Luigi, Wario, Waluigi, Toadsworth and Donkey Kong. He was also the voice actor for the dragon Paarthurnax in the video game Elder Scrolls V: Skyrim.
In addition to his career as a voice actor, he can also be seen in the films The Game and Nine Months.
Meet Charles both days at his table for autographing or just listen to his main stage panel. Click for more info on tickets and tokens!