From advertising to science fiction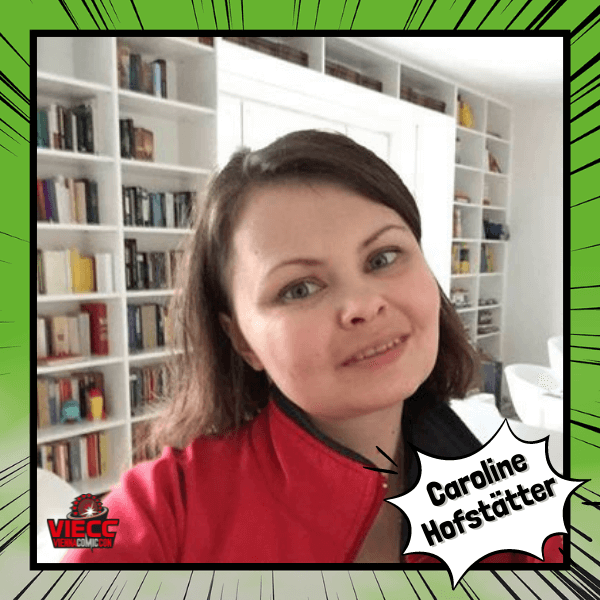 Caroline Hofstätter was born on November 2nd, 1975 in Graz, Austria. She invested her pocket money regularly in books by Isaac Asimov, Robert Heinlein and Douglas Adams and to this day hasn't found a bookshelf big enough for all the books, she would love to own.
She comes from a background in advertisement but is now happy to concentrate on more realistic things and writes science fiction. Her stories often focus on a female point of view and aim to draw more women to the genre. With a touch of humor and often more than a touch of sarcasm she explores near future worlds.
Her focus are psychological consequences of future technological developments and she tries to pack all that in fast paced, fun stories, that entertain everybody from young adults to mid-seventy scientists.
Meet Caroline both days at the table of PAN (Phantastik-Autoren-Netzwerk), get your favourite book signed or just listen to her readings. Click for more info on tickets and tokens!