… and how it all started in Hogwarts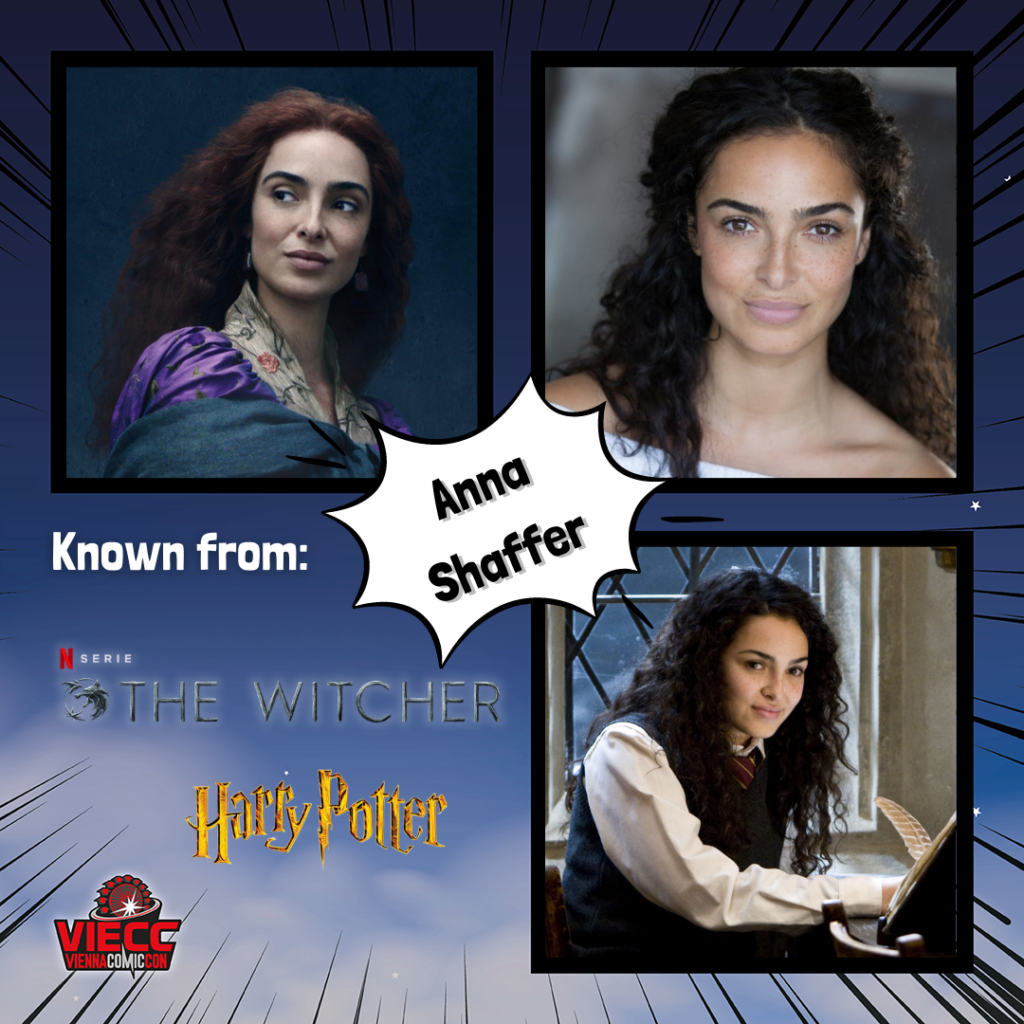 Anna Shaffer is an English actress who first appeared as Hogwarts student Romilda Vaine in Harry Potter and the Half Blood Prince. She reprised her role in Harry Potter and the Deathly Hallows Part 1 & Part 2.
She can currently be seen playing sorceress Triss Merigold in Netflix's smash hit series 'The Witcher'.
Her other credits include BBC's Dr Who spin-off 'Class' as Rachel, Leila in ITV's 'Fearless', Ruby Button in 'Hollyoaks', and Emma in BBC 3's comedy 'Cuckoo'. In 2018, Anna made her theatre debut in the lead role in 'Daisy Pulls It Off' at the Park Theatre 200. Anna and the show received rave reviews.
Meet Anna on both days for photos and autographs or listen to her Main Stage Panel. Click for more info on tickets and tokens.